The year 2013 was the 100th anniversary of the competition that gave Canberra its clothes. When comparing the current state of play with the boldness of those that gave birth to the idea of our capital, one is inclined to weep.
The time is right for some, as yet unidentified champion to step forward to tilt at windmills. Unfortunately, this role appears as a poisoned chalice from which decision makers rarely drink.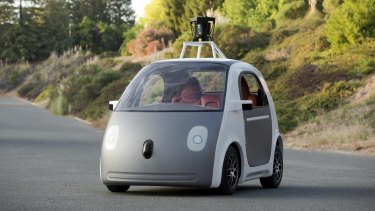 The National Capital has the opportunity to recalibrate its big picture and avoid being a Liquorice Allsorts of competing imperatives. Splendid though it is, it still needs to be braided together on the thread of a truly liveable city. We need to maintain the energy that will make Civic an appropriate hub of our nation not just a large country town.
Imagining new futures could provide a bold blueprint for a city for coming generations. Although Bill Clinton failed miserably with the Middle East peace plan, I loved his concept of a 'roadmap for change'. So let's have a real and active one of those.
In the Canberra Times in August 2013 David Ellery used the pejorative term, Canberra's 'rolled gold road network'. Largely because the city was founded after the invention of the motor car, it has a road network second to none. The city's amazing roads put every other Australian capital to shame. Our so-called peak hours are really just peak minutes.
A quick look at the statistics indicates that we have 2869km of sealed roads to service a population of nearly 400,000. This bitumen glut translates to over 7000 m² of black top for each and every one of us.
For those of us who suffer from number numbness that translates into an area of seven large residential blocks or enough space to park 189 Priuses each. Adding up the cost of the new Majura and Gungahlin Parkways, the proposed Capital Metro, it comes to a capital investment proposition of over $1 billion.
The prime notion of this is getting people from A to B a few minutes quicker. For some this might be akin to living in a government flat and buying a Ferrari.
It has been suggested that some of this transport money might be better concentrated on cardiac surgery to revive the faint heartbeat of our city centre.
Although a high priority of light rail is obviously improved connectivity, will such innovations as driverless cars render light rail an anachronism of the 20th century as canals were superseded by trains in the 19th?
There is an election in the headlights. Focusing the choices we make as a community by spending large portions of our stretched bank balance on transport could perhaps be exposed to broader forensic examination? Just a thought!