New body to help look after $474 billion in retirement savings where workers never choose their fund.
Setting up a trust fund compounds all the damage

The Christian right was eager to jump on to a preposterous news story this week suggesting popular children's characters pose a threat to preschoolers, but seemed willing to overlook a greater danger.
Nick O'Malley
Tensions between Australian and China have been growing for months - or years - but they surfaced spectacularly this week.

Advertisement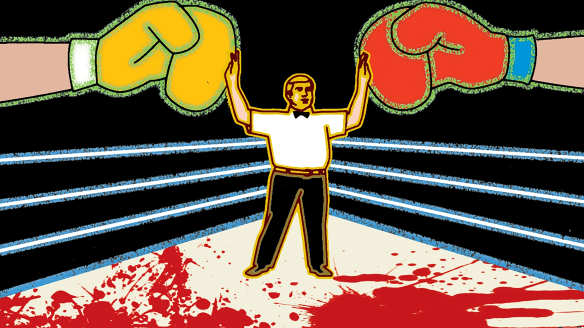 Best of Fairfax cartoons, May 28, 2018
The news of the day as interpreted in the work of our award-winning cartoonists.
Advertisement
Advertisement