On Saturday morning I woke to discover, via The Canberra Times, that I was being assigned to live in a quite different federal electorate. This bracing experience set me thinking about elections and democracy.
The recent Batman by-election in Victoria alerted us to the tribal significance of Bell Street in Melbourne.
Batman to the north of Bell Street is populated by traditional blue collar Labor voters. The picture south of Bell Street is different. Demographic change and gentrification in areas such as Northcote is favouring the Greens.
So Batman has a split personality. Once a safe Labor seat that could be gifted at will to factional hacks, it is now marginal. The Greens, with a good candidate, can win it.
Labor's Ged Kearney won the Batman by-election because she appealed to people on both sides of the Bell Street divide. It retains its totemic power nonetheless.
The Bell Street syndrome has now spread from Batman. A potentially comparable situation exists here in the ACT following last weekend's release, by the Australian Electoral Commission, of its draft redistribution of the ACT's House of Representative seats.
The AEC proposes to create a new seat called Bean located in the southern part of the ACT. It also wants to rejig the boundary between the seats of Fenner and Canberra.
The proposed new boundary between Fenner and Canberra entails splitting up Belconnen voters. Parts of Belconnen, once all in Fenner, have been assigned to the rejigged Canberra.
The proposed split, assuming it does go ahead, will have interesting consequences for certain voters in the seat of Canberra in particular.
Fenner will continue to encompass the outer suburbs of Belconnen. It will, as a result, remain a very safe Labor seat.
But a slew of inner Belconnen suburbs have been hived off and incorporated into Canberra. These suburbs, particularly Aranda and Cook, contain a lot of pro-Greens people. These voters have a lot in common with likeminded souls in old inner suburbs such as O'Connor or Lyneham.
So the electorate of Canberra, where Labor is already facing a long-term Greens threat, will become even more of a battleground seat because of the inclusion of inner Belconnen.
The ACT Greens have welcomed the proposed redistribution. They are talking up their chances in Canberra.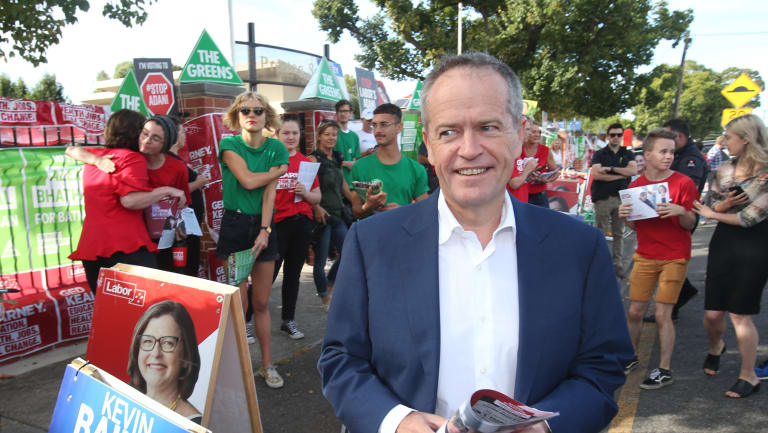 Labor will have to fight hard to keep Canberra just as it had to campaign hard, marshalled by Bill Shorten himself, in Batman. This likely scenario will counteract to a degree the usual situation which sees party leaders, during federal elections, canvassing people everywhere except in the ACT.
Even the Liberals, perennially a challenged force in the ACT, will have a decent role to play in the ever more interesting seat of Canberra. Their preferences, if they run third, may well decide who wins the seat. They may have to be reckoned with.
It is only proper that the actual seat covering the site of Parliament House should experience enhanced argy-bargy. Somnolence does not befit it.
The proposed inclusion of inner Belconnen in the seat of Canberra is, then, a development of some potential significance.
This significance is driven home merely by glancing at a map of the new draft electoral division provided by the AEC.
Part of the new boundary between Fenner and Canberra will be constituted by Belconnen Way. Formerly a run of the mill thoroughfare, Belconnen Way, in suburbs where it does serve as the new electorate boundary, bids fair to be the Bell Street of the ACT. On one side of it, in Fenner, lies ever more solid Labor territory. To the south of it though, in the seat of Canberra, Labor now has to contend with a forceful Greens presence.
The resulting electoral uncertainty brings with it the prospect of increased attention and solicitation from office seekers. They may not know it yet, but soon enough voters living in inner Belconnen (such as myself) will come to experience the benefits of being redistributed out of an ultra-safe seat such as Fenner.
As an inner Belco person I fervently hope that the AEC's proposed redistribution of the ACT's House of Representative seats is duly and dully rubberstamped.
Stephen Holt is a Canberra-based writer.