The Canberra Times also obtained a letter to Canberra Hospital management in April from maternity staff at breaking point over poor conditions and bullying.
The ABC last week reported the hopital's radiology department's training accreditation was downgraded for the first time in 25 years due to its negative working environment.
Canberra Liberals health spokeswoman Vicki Dunne said there was an "ingrained" culture inside ACT Health that needed to be exposed.
"Health workers are tearing their hair out, unable to tell their story and unable to get real results when they try to tell their story," Mrs Dunne said.
"If the minister is serious when she says she has zero tolerance for bullying and harassment in the workplace she should get behind this because only an inquiry like this will be a circuit breaker to the bad culture that government and ministers have been talking about since I've been a member of the Legislative Assembly."
However Health Minister Meegan Fitzharris described the call for inquiry as a "political tactic".
"It is a political stunt from the Canberra Liberals. It is likely to cost tens of millions of dollars and as the minister for health I would rather be spending tens of millions of dollars on hospital services, on employing more doctors and nurses than on lawyers on a board of inquiry," Ms Fitzharris said.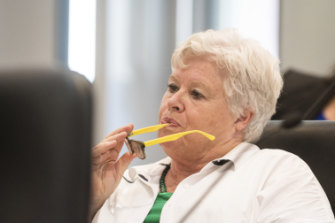 "What they are calling for is serious and significant and they have not thought through what it would involve."
Ms Fitzharris said she also did not think a "lower level inquiry" was warranted, with a range of steps already being taken to address cultural issues within ACT Health.
Greens leader Shane Rattenbury said he did not believe the resolution of complaints required "the equivalent time and resources of a Royal Commission".
""There are a number of existing avenues through which complaints may be investigated, including with the independent ACT Health Services Commissioner, the ACT Ombudsman, the Auditor General and the Public Sector Standards Commissioner, and through the Public Interest Disclosure process," Mr Rattenbury said.
Instead, Mr Rattenbury said the Greens will seek a formal commitment from the government to improve the culture, and report by the end of the year on the number of bullying complaints, investigations and actions in the public health system.
However Mrs Dunne said a lesser inquiry would not have the same impact.
"I think this is a very important issue for the doctors, nurses, staff and patients in Canberra's public hospitals that we have a proper inquiry into what is wrong with the culture," Mrs Dunne said.
"Why now? Because I'm tired of having to deal with people who are suicidal, who are at the end of their tether who have made all the approaches they can make and are not making headway."
Katie Burgess is a reporter for the Canberra Times, covering ACT politics.
Daniella White is a reporter for The Canberra Times with a special focus on health issues