Labor rejects calls to cut ties with unions
The ACT Opposition has used parliamentary privilege to urge Labor to cut ties with the CFMEU, after the construction union's ACT secretary Jason O'Mara was charged by the corporate watchdog with cartel conduct.
Industrial relations spokesman Andrew Wall moved a motion on Wednesday that called on Labor members of the Assembly to suspend all affiliations with the union noting the charges against Mr O'Mara, in the same month the Liberal party's former leader settled a defamation case with the former CFMEU secretary.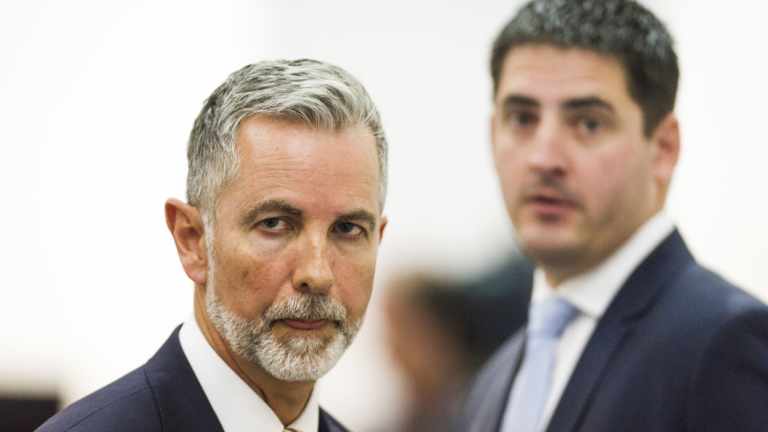 Mr Wall told the chamber the "numerous criminal and civil charges" laid against the CFMEU over the years raised "serious questions around whether or not the union is fit to have such an influence over public policy".
"The continued association with an organisation that has been labelled by many as the worst corporate offender in the country raises serious questions as to the appropriateness of this relationship of this relationship continuing and the appropriateness of the influence this union continues to wage over the policy direction of this government and the territory," Mr Wall said.
Liberals leader Alistair Coe went further, saying the "sheer fact charges have been laid suggest to me very serious things are taking place in the ACT".
Mr Hall pointed out this comment was false and defamatory and filed action against 2CC and Mr Hanson in the ACT Supreme Court in June 2016.
In a letter to Mr Hall dated August 3, Mr Hanson retracted his comments and apologised. A notice of discontinuance is expected to be filed in the ACT Supreme Court this week.
Mr Coe tried to shut down talk about the defamation case, saying the matter had not yet been finalised. He was overruled by Speaker Joy Burch.
Katie Burgess is a reporter for the Canberra Times, covering ACT politics.