Reportable conduct scheme extended to confessional, despite last-minute plea
Priests in Canberra will soon be forced to break the seal of confession to report child abusers, despite fears the new laws impinge on religious freedoms.
All three parties in the ACT Legislative Assembly supported the bill to extend the mandatory reporting scheme to cover churches - and the confessional from March 31 - although two Liberal politicians spoke out about their concerns.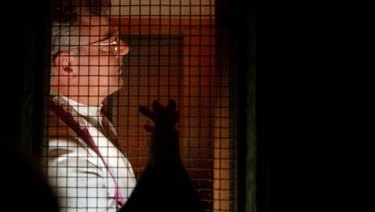 Andrew Wall, who was schooled at Marist College which was exposed by the royal commission as the most notorious Catholic school in Australia for child sexual abuse claims, said the inclusion of some religious organisations in the reportable conduct scheme was "overdue".
However Mr Wall said breaking the seal of confessional would fundamentally change the practice, and "significantly impinges on an individual's freedom of association, freedom of expression and freedom of religious rights".
Vicki Dunne, who is a Catholic, said breaking the seal meant automatic ex-communication for priests and would undermine trust in the "sacred, sacramental and sacrosanct" rite.
"We need to stop and think twice before we pass legislation that requires Catholic priests to break the seal of confession," Mrs Dunne said.
"That's why Father Brennan said he would rather break law than seal of confession."
The new laws will require religious organisations' "activities, facilities, programs or services" to report allegations, offences or convictions related to children to the ACT Ombudsman within 30 days and launch an investigation from July 1.
The clause around the confessional won't apply until March 31, 2019, so the government and the clergy can determine how the laws will work.
Church leaders had previously called for their organisations to be included in the reportable conduct scheme.
But in an opinion piece for Fairfax Media, Archbishop Christopher Prowse appeared to reverse his earlier position for the church to be included in the reportable conduct scheme, saying while the Catholic Church shared the government's concern to protect the safety of children, it should not come at the expense of religious freedom.
"Sadly, breaking the sacred seal of confession won't prevent abuse and it won't help our ongoing efforts to improve the safety of children in Catholic institutions," Archbishop Prowse wrote.
Forcing religious leaders to report allegations of child abuse offered up under the seal of confession was a recommendation of the Royal Commission into Institutional Child Sexual Abuse.
Anti-child abuse campaigner Damian De Marco pointed to a statement made by Archbishop Prowse last August that said the seal of confession must not be broken under any circumstances.
"The Catholic Church's leadership has made it clear that the protection of its religious rituals is a higher priority than protecting children in its care," Mr De Marco said.
"Given the Archbishop's instructions to his staff to disregard ACT child protection laws and follow another country's laws instead, the licensing of this organisation to be entrusted with our children is untenable."
ACT Attorney-General and former Uniting Church minister Gordon Ramsay said as a person of faith, he had a responsibility to separate his religious beliefs from his role as an elected official.
"As the Chief Minister stated in introducing this legislation, the difficult question of how to treat religious confession is complex, and is currently part of a national conversation," Mr Ramsay said.
"The consideration of confession is an important one and a discussion which must be had with community and religious leaders."
Mr Ramsay said the passage of the bill did not "foreclose" engagement with the Catholic Church or other religious bodies, and he would soon meet with Archbishop Prowse to discuss the new laws.
"Those views will inform the government's work on reportable conduct between now and March 2019," Mr Ramsay said.
Liberal Elizabeth Kikkert, who is a Morman, said she was committed to the protection of children, and her public record on that issue made that "abundantly clear", and the confessional clause should not be delayed for any reason.
Correction: An earlier version of this story incorrectly said Elizabeth Kikkert said the confessional clause should be delayed until COAG made a decision. She actually said the Chief Minister had said the issues of confessional privilege needed a nationally consistent approach and the scrutiny committee said the clause should be delayed.
Katie Burgess is a reporter for the Canberra Times, covering ACT politics.