600-metre quirk to cost thousands for MP's office
It's the 600-metre jurisdictional quirk that could cost taxpayers hundreds of thousands of dollars within months.
Prime Minister Malcolm Turnbull's threat to senators to call an election on July 2 means Labor MP Andrew Leigh looks to be in his final months in his electorate office in Braddon's Torrens Street.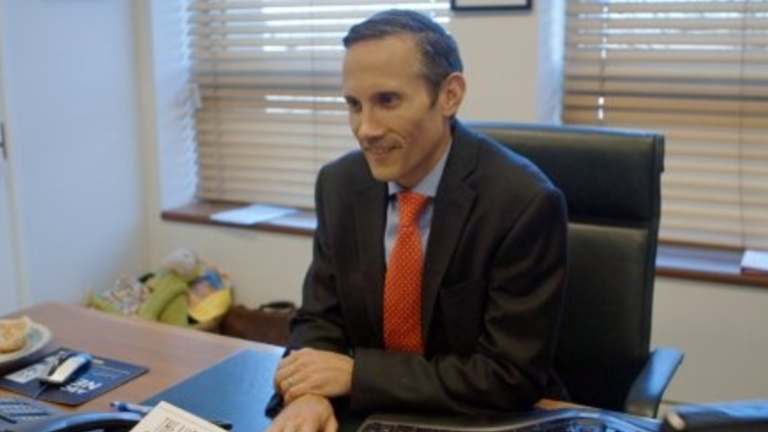 Electoral redistributions finalised in January added an extra 10,200 northside residents to the otherwise southside seat of Canberra, moving the boundary for the newly named seat of Fenner two blocks north of the Leigh office of six years.
Dr Leigh was still perturbed this week at the Electoral Commission's rejection of his call for a different redrawing that left Braddon and Civic in the northern electorate, a move that could have saved taxpayers potentially as much as $500,000 in office relocation costs.
"I am still very disappointed that the AEC did not take into consideration the considerable cost to taxpayers of a forced relocation," he said.
"My concerns remain that the AEC has chosen not only to ignore this expense, but also has chosen to split the suburbs of Braddon and Turner, [which] I believe are 'communities of interest' in themselves."
A spokesman for Dr Leigh said the former economist would work with the Department of Finance after the election to choose a new office site, but there was "no leading contender" yet or set timeframe.
"The process should be pretty easy if he is re-elected, but not rushed so it would impede any work after the election," the spokesman said.
The office facility costs for the Torrens Street site, on the corner of Cooyong Street, were $49,692 in the last reported half-year to June 2015. This was half the cost of Senator Zed Seselja's office less than one kilometre away on Bunda Street, but more than four times the facility costs of Gai Brodtmann, based in Tuggeranong.
Dr Leigh's costs for "office fit out" in the second half of 2010, when he took over the office from retired Labor MP Bob McMullan, were $4310.
The re-distribution makes little difference to Dr Leigh's margin, now notionally 12.5 per cent, making it the 12th safest Labor-held seat nationally on a two-party preferred basis.
A Finance spokeswoman said the department would work with the Fenner MP to identify a suitable office as quickly as possible after the declaration of the poll, and a temporary office within the electorate may be provided until a permanent office was established.
People on the electoral roll affected by the redistribution were automatically moved into the new, re-named division.
Senator Seselja has said he intended to move out of his Bunda Street office and into a suburban office once the current lease expired this year.
Reporter at The Canberra Times