I am filled with dread as I contemplate the year ahead. The sinking feeling in my stomach is caused by the thought of Tony Abbott as prime minister. I feel about as happy and secure with this prospect as a hen would spying a fox entering the chicken house.
Trying to alleviate my gloom, a friend reminded me in his Christmas card of something to brighten my mood.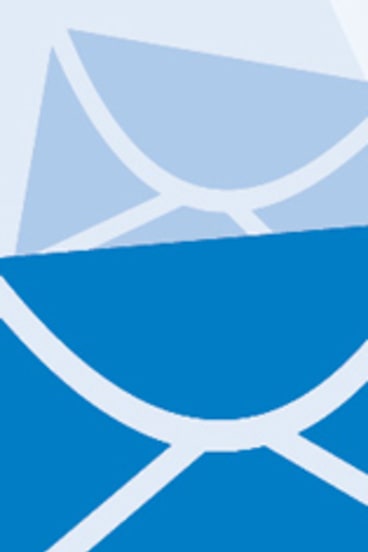 Obviously Australia's swinging voters have been impressed after watching Abbott on television, night after night, lifting boxes into the back of a truck; slicing meat at a Fyshwick butcher shop; screwing two pieces of wood together while wearing a hard hat; packing biscuits, wearing a hairnet.
His frenzied activities must have convinced them that he will be make an excellent PM.
My friend muses that Abbott will be so busy with these impressive activities after the election that he will only have one or two days a week left to be PM. This should minimise the damage, so we should all cheer up and welcome in 2013.
John Davenport, Farrer
Political dramas
As the New Year approached, bringing with it a federal election, I found myself looking for ways to understand the political theatre of 2012. Then I saw the film Les Miserables and the soundtrack provided the songs to sum up last year's political dramas.
For the Coalition it was Do You Hear the People Sing? (''Singing a song of angry men?''), while Labor harked back to happier times with I Dreamed a Dream (''There was a time when men were kind, And their voices were soft, And their words inviting''). And of course, the Greens and the independents rose from the crossbenches and sang in chorus: Master of the House.
Bart Meehan, Calwell
Good onya, Julia
I am tired of the portrayal of our prime minister in an undignified or humiliating manner, whether in the press (most prevalently) or on television.
When our PM had the misfortune to catch her heel in the grass and fall, during her Indian visit, the tabloid press made a complete banquet of it. Likewise the earlier security issue, when she lost a shoe. One could not get away from the re-runs on television.
The need to debase and humiliate her is indicative of the misogyny that is all too prevalent just below the surface in Australia.
The Prime Minister was correct to call out Opposition Leader Tony Abbott on this issue; and Ms Gillard had put up with a great deal of abuse before she did so.
(The abusive behaviour was not restricted to the Opposition Leader: it became a national sport for anti-Labor males and, at times, females).
It is critical that enlightened journalists and commentators, who recognise women as equals and worthy of respect, challenge rather than entrench this bigotry, which diminishes us all.
Marian Saines, Page
Climate challenge
The Coalition seems preoccupied with the government's level of debt while dismissing climate change as a plot to destroy capitalism. I wonder if it would help to pen a call to arms in terms that would be understood by fiscal conservatives?
Earth has a greenhouse gas loan. Normally, if we repay any additional borrowings from the loan quickly, the bank won't get upset. In the past, the bank has also not been troubled by our lack of repayments and the interest bill has looked manageable. However, we are now receiving nasty notices telling us that at our current rate of borrowing, we are on track to exceed a balance that will induce much higher interest rates (positive climate feedbacks). This will make paying down the debt that much harder, and perhaps impossible.
Instead of reducing this debt in earnest, Australia has agreed to slightly slow the rate at which it accrues debt. Meanwhile, we are getting off our heads on coal-seam gas, popping the tops off the new shale oil, and opening some of the world's largest new coalmines, all supported by public subsidies to the fossil fuel industry. Party on!
We have a serious hydrocarbon spending problem and are creating a carbon debt that will take much more than the next generation to pay off.
It may well bankrupt us. Climate change is not a left-wing conspiracy. It is the bank calling.
Ben Elliston, Hawker
Put record straight
The brazen explanation by Katy Gallagher of the data tampering affair is breathtaking. (''No regrets on scandal: Gallagher'', December 28, p1). There was a deliberate falsifying of hospital records, predominantly, it seems, for political purposes.
Your reporter accepted, without question, Ms Gallagher's excuse that the Liberals were not within their obligation to question her administration of the health portfolio. The Liberals would have been derelict in their duty not to have probed, no matter how uncomfortable Gallagher would feel.
The affair has undermined trust in the ACT administration across the board, making one wonder how far the hierarchy has been politicised.
Greg O'Regan, Farrer
Wing and a prayer
Assembly Speaker Vicki Dunne is being disingenuous (''Divisions over service refusal'', December 29, p5). She must have known that her prayer proposal would be rejected by the government and sections of the public. Her proposal is clearly part of the politics of division, practised federally by Tony Abbott.
She and her co-religionists are welcome to pray for whatever they like, but let them pray in private, please. It will surely be just as efficacious, or not.
Patricia Saunders, Chapman
On behalf of the growing numbers of atheists, agnostics, free-thinkers, humanists and/or those identifying as 'no religion', I offer my congratulations to the ACT government for refusing to support a Christian commencement service for the Legislative Assembly.
Australian politicians would do well to study Barack Obama's success in the recent US presidential elections, based on changed demographics and embracing the interests of a wider range of voter groups, including the under-30s; lesbian, gay, bisexual, and transgender; African Americans and Hispanics.
Vicki Dunne should spurn a return to the colonial past, in which one dominant religion was granted privileged status by governments.
Dierk von Behrens, convener, Reason Canberra, Weetangera
Turn to railways
If NSW Premier Barry O'Farrell really needs to string lines of containers together to shift them from Sydney to Melbourne, and vice versa, why not put them on the railways where they belong? (''O'Farrell makes way for B-triples to hit the Hume,'' canberratimes.com.au, December 30).
Containers could be assembled at a local freight hub and loaded onto rail wagons. One driver could take the lot between the two cities, to another freight hub, from where the transported goods can be distributed.
It's called reinventing the wheel but it's safer than mixing family cars, local delivery trucks and so-called road-trains on our highways, and much more fuel efficient.
David Teather, Reid
So, transport interests are looking to increase the length of semi-trailers ploughing up and down the Hume Highway. Why have a limit on length? Why not just keep adding trailers, more powerful engines and a massive payload. And to make it safer for all, maybe create a dedicated corridor near the existing highway to segregate trucks from other highway users.
We could even get the boffins to invent something so that trucks could roll along on some sort of guide or rail, negating the need to steer them. Pie in the sky, perhaps, but imagine if something like this already existed.
Roger Wheatley, Dickson
Brainteaser
Dr Brian Garrett, School of Philosophy ANU (Letters, December 28) wrote: ''To produce a robot that could think, let alone think faster than we can, would require more than just devising a computer program.''
Is he suggesting that the artificial creation of intelligence will forever be beyond us; that the information processing systems in our crania and those of many of our fellow creatures are something more than computers made of meat? If so, the question arises: what peculiar, even mysterious, cosmic law determines that only organic information processors can become intelligent? If there were such a law, I think comprehending it would require more of a theological analysis than a philosophical one.
Robin Brown, amateur philosopher, Yarralumla
God's last laugh
Those who were disappointed that the Mayans' prediction of the end of the world on December 21, 2012, did not come true mustn't lose hope.
Very soon we will all have the opportunity to take a blood test that will tell us how long we have left to live, based on the length of the telomeres at the tip of our chromosomes (''Test of time: blood analysis indicates how fast you are ageing'', December 29, p23).
I often think that if there really is someone watching us from up above, he must be greatly amused at how feeble-minded we humans are.
Sam Nona, Burradoo, NSW
Waste not, want not
In his rush to defend the inexcusable, and using inaccurate hyperbole about Zero Waste Australia, Paul Varsanyi (Letters, December 29), has missed the principal point, which was that the Revolve business was unlawfully 'sold' by ACT NoWaste under an unwarranted procurement process.
The government had no right to put Revolves' business to tender.
Revolve generated jobs and resources valued at $1 million a year for the regional community.
That $1 million now goes into private pockets.
That is indefensible.
Gerry Gillespie, chairman Zero Waste Australia, Queanbeyan, NSW
To the point
MORALLY BURNT OUT
Why does the Australian National Preventive Health Agency, which professes opposition to tobacco smoke, want to associate itself with the acrid, unhealthy smoke of Summernats burnouts?
Barry Price, Watson
V1 = PULSEJET NOT RAMJET
Alex Ritchie (Letters, December 29) said the V1 was powered by a ramjet engine. This is incorrect. It was a pulsejet engine.
Robert Irwin, Queanbeyan, NSW
INDIA MUST LEARN FROM DEATH
What a great tragedy unfolded in India over the past two weeks with the gang rape and eventual death of that poor innocent young women in Delhi. One can only hope that the victim of such a brutal attack will become India's ''Malala Yousafzai'' and be the icon in India for the fight against rape and the inhumane treatment of woman in India, which begins at child birth and is so firmly entrenched in Indian society and condoned by officialdom.
L. Christie, Canberra City
NOW, ABOUT THE OTHER SHANE?
Is Shane Watson worth bothering about?
David Stephens, Bruce
UNENLIGHTENED 'INVESTMENT'
With four of the lights at Manuka Oval now erected and more towers to be put in place, the taxpayer-funded eyesore is coming to fruition. Next time such an ''investment'' is considered, can we at least have a community-based design competition please? A moment's thought before this one should have produced a bit of common sense; for example the use of extendable poles to keep the lights below the surrounding tree-line during the 98 per cent or more of the year they will not be used.
Bruce Paine, Red Hill
FAITH IN CONDESCENSION
Thanks, Bill Deane (Letters, December 29). That's big of you ''cherry-picking among the three Abrahamic faiths allows'' you to condescend ''to support some of their tenets''.
David Swan, Holder
SYDNEY TO HOBART, NO RACE
I struggle to see much to engage with in the Sydney to Hobart yacht ''race'', certainly not as a sporting contest. The biggest most expensive boat clears out and wins so comprehensively that it's all a bit of a yawn. It's a bit like racing a formula one car against V8 touring cars. At least there you would get a glimpse of the other cars as they were being lapped.
Morning & Afternoon Newsletter
Delivered Mon–Fri.