The federal government will spend up $4 billion to buy eight Boeing P-8A Poseidon long-range maritime patrol aircraft to replace the RAAF's ageing AP-3C Orion aircraft.
Prime Minister Tony Abbott announced the purchase on Friday after inspecting a US Navy P-8A aircraft in Canberra.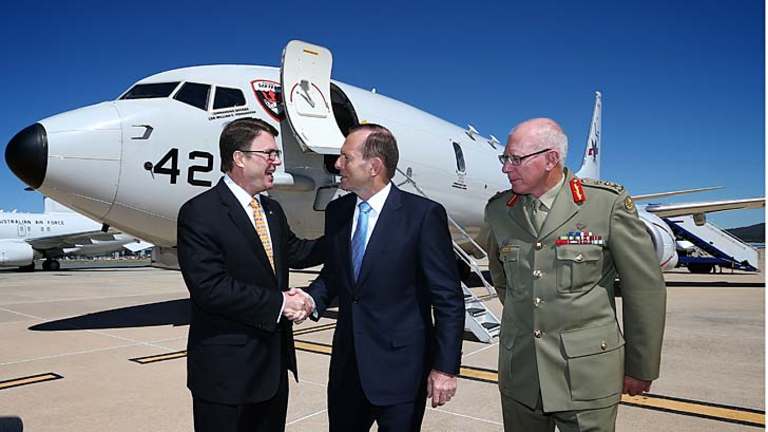 He said eight of the Boeing aircraft would be acquired with an option for four more, to replace the Orion fleet due for withdrawal around 2019.
They will be based at RAAF Base Edinburgh in South Australia.
The initial eight aircraft will cost $4 billion, and additional funds on other technology may be spent in the future.
Mr Abbott said the aircraft would be at the heart of Australia's surveillance and maritime strike capacity for decades to come.
''This is a very important defence acquisition. It has been quite a long time coming but now we are going ahead,'' he said.
The first aircraft would be operational in 2017 and all eight would be operational by 2021.
In 2007, the government gave initial approval to acquire the Poseidon, an aircraft based on the widely-used Boeing 737 airliner and which is now replacing Orions in US Navy service.
Australia initially contributed $150 million to join the P-8A development program, subsequently adding a further $100 million.
The RAAF operates 19 Lockheed AP-3C Orions which entered service in the mid-1980s.
In Australian service, the new Poseidons will operate in conjunction with Triton unmanned surveillance aircraft.