The ABC should adopt a more commercial approach and charge users to access select content on its iView online catch-up service, according to the Abbott government's efficiency review into public broadcasting.
And multicultural broadcaster SBS should be allowed to air more advertisements during its television programs to raise extra revenue, the confidential study recommends.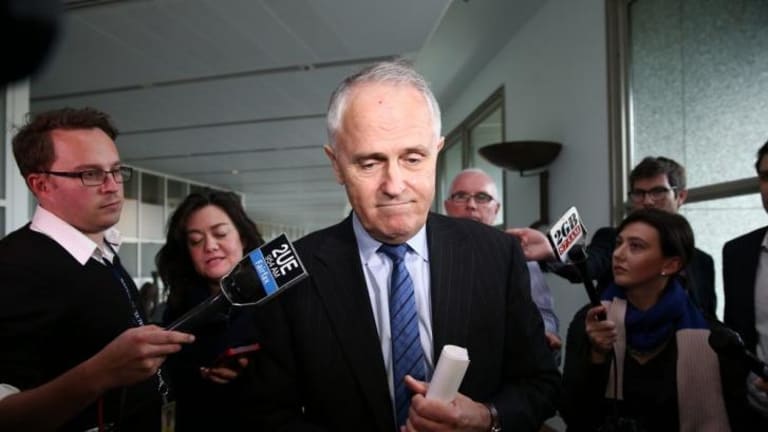 Most ABC iView content would remain free on the grounds taxpayers have already paid to produce it. But Fairfax Media can reveal the executive summary of the review suggests a paid subscription model could be introduced for users who want greater access to archived programs and special content.
This would help supplement declining revenues from DVD and CD sales in ABC shops.
On Wednesday, Finance Minister Mathias Cormann played down the prospect of the recommendation being adopted, saying the review was a ''report to government, not a report from the government''.
''This is not a policy of the government. This is not something that we've put out there,'' he told ABC radio.
Asked if he would pay to watch the ABC, Senator Cormann declared himself a regular watcher of the broadcaster. ''That is obviously not something that is on the table right now,'' he said.
The review also suggests the ABC and SBS should also share the same catch-up viewing service.
ABC director of television Richard Finlayson last year described the ''spiralling'' costs of iView, which averages more than 3 million visits a month. The ABC pays a charge each time a video is initiated.
The review, led by former Seven West Media chief financial officer Peter Lewis, also recommends loosening restrictions on SBS's advertising criteria. This idea is likely to prove controversial among keen viewers of the multicultural broadcaster, which introduced in-program advertising in 2006. Free-to-air commercial television broadcasters, who are competing fiercely for advertising revenue, are also likely to oppose the idea.
The review suggests the ABC should abandon digital radio, in which it has invested heavily, and focus instead on streaming radio programs online.
ABC and SBS could make their operations more efficient by forming a separate, centralised company to employ all their back-office workers.
Fairfax Media revealed on Tuesday the Abbott government's efficiency review into the ABC had identified ''significant scope'' for savings by increasing the use of external production studios rather than filming television programs internally.
The review found the ABC could rake in about $70 million by selling off its production studios and outsourcing more work to the private sector.
Communications Minister Malcolm Turnbull said on Tuesday the review was designed to protect ABC programming from budget cuts.
In an email to staff on Tuesday, ABC managing director Mark Scott said he had established a project management office to investigate the review's findings and how the broadcaster could make savings.
''The Lewis review is not prescriptive and final decisions on how the ABC operates and spends its budget lies with the ABC board,'' he said.
The ABC Friends lobby group called for the review to be made public.

Matthew Knott is a federal politics reporter currently on sabbatical studying a Masters of Journalism at Columbia University in New York.
Morning & Afternoon Newsletter
Delivered Mon–Fri.