Retiring Hume MP Alby Schultz admits to being a "tough old bugger."
That assessment characterised his 25-year political career but also summed up his approach to perhaps his biggest challenge yet.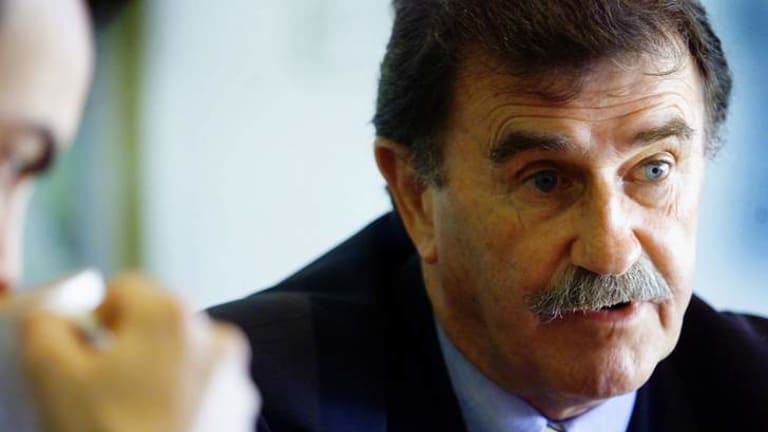 Mr Schultz, 74, was diagnosed in May with inoperable liver and oesophageal cancer.
It came just two months after doctors told him he had prostate cancer.
The political veteran, who spent 10 years in State Parliament before standing for Hume in 1998, did not let illness stop him delivering his valedictory speech in Canberra last Tuesday.
"I had leave from the Parliament for three weeks (due to the after effects of treatment) but both sides of politics wanted me to do the speech," he told the Post.
"I didn't realise how energy sapping the treatment was because at the end of it, I was absolutely exhausted." The past five months have been a rollercoaster for Mr Schultz, wife Gloria, who has also suffered cancer, and their family.
It was during a regular heart check that doctors ordered a blood test and picked up on the prostate cancer.
Due to his defibrillator, a cardiologist advised against surgery and Mr Schultz underwent a hormone-like treatment before doctors embarked on brachytherapy.
He received massive radiation doses via 18 inserted rods in his body, which, after removal, left him immobile for three days until regaining movement in his legs.
A follow-up blood test revealed abnormalities in the liver. Two weeks ago a biopsy confirmed three tumours in the liver and another in the oesophagus, which were inoperable.
Mr Schultz's medical team have advised against chemotherapy. They will try a tablet trial over the coming months but depending on results, may need to complement it with chemotherapy.
The MP says he's not physically sick but suffers bouts of nausea and "aches and pains," hence his three weeks' leave from parliament.
"It's inoperable and all they can do now is give treatment to slow or stop its growth," Mr Schultz said.
"I'm a realist, a positive thinker and I see it as a challenge as with my eye and heart and I'm tackling it full on with the medical profession.
"We may play politics with health in this country but one thing you can't say is that doctors don't put the care and concerns of their patients first. They are first class."
Despite the setback, Mr Schultz is still working, at the same time clearing the decks for retirement.
He's using his experience to advise all males over 40 to have regular cancer tests, especially prostate. In two months he had gone from having prostate cancer and no other sign of the disease in his body, to inoperable cancer in two areas.
"I can assure you, if you leave it too long, it is too late," he said.
He pointed out the death rate from prostate cancer was far higher than that of breast cancer.
Mr Schultz, whose parliamentary farewell preceded Labor's tumultuous leadership spill, did not spell out his health problems in his valedictory speech.
However, he told the House he appreciated the support of "good friends (even) on the opposite side of the Chamber."
"(Labor's) Simon Crean was the first person to contact me when I lost my eye - and I can assure you it had nothing whatsoever to do with the fact that it was my left eye and not my right eye!," he joked.
"He was again on the phone giving me support and encouragement with this latest difficult challenge and I thank him most sincerely for his genuine concern." Mr Schultz told Parliament he looked forward to seeing Liberal Hume candidate Angus Taylor being elected.
"...Because if you think this challenge is going to beat me, you have another thing coming," he said.