Barnaby Joyce's department head Paul Grimes sacked amid bad blood
The head of the federal Department of Agriculture, Paul Grimes, has been sacked after conceding his relationship with Agriculture Minister Barnaby Joyce was no longer one of trust.
The minister and his departmental head have been at loggerheads since Dr Grimes was appointed but relations soured to a point of breakdown over a matter relating to Mr Joyce's staff altering the official Hansard transcript of Parliament to correct the minister's statements on drought assistance to farmers.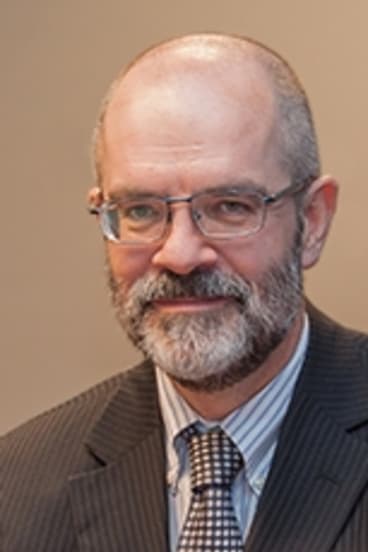 Dr Grimes was sacked by Prime Minister Tony Abbott on the advice of the head of the Department of the Prime Minister and Cabinet, Michael Thawley.
Exactly when Mr Joyce became aware of the corrections has become the basis of a freedom of information crusade by shadow agriculture spokesman Joel Fitzgibbon and the matter became a topic of many questions at a recent Senate estimates hearing fronted by Dr Grimes.
But last week, Dr Grimes wrote to Labor senators and committee chairman Bill Heffernan with an unprecedented request to call an extra, unscheduled hearing at which he would, he said, provide "highly pertinent" information.
There was speculation before the hearing that Dr Grimes would declare he had no confidence in the minister. Instead he took a series of questions on notice and went on stress leave the next day.
In a statement issued by his office, Mr Joyce said: "Dr Paul Grimes will step down as secretary of the Department of Agriculture. This follows a report under the Public Service Act 1999 from the secretary of the Department of the Prime Minister and Cabinet, with which Dr Grimes agreed, that a relationship of strong mutual confidence between the secretary and myself was not a realistic prospect."
Deputy secretary Phillip Glyde will continue to act as secretary.
In a letter to departmental staff, Dr Grimes said his appointment had been "terminated" – contradicting Mr Joyce's announcement that he had "stepped down" – but said he agreed that Mr Joyce would be "better supported" by someone else as secretary.
"After failing to properly take care of my work and private life balance over recent years, I am planning to take time off on leave for the next few months. Phillip Glyde will be acting as secretary until a new secretary is appointed," he said.
"I have enormously enjoyed my time working with you over the past 18 months."
Mr Joyce has insisted he had no knowledge that his staff had injected clarifying lines into Hansard until days later when he told Parliament that he had become aware and asked that the original transcript be reinstated.
Mr Heffernan has been trying to hose down the furore. "This is a storm in a teacup – all human endeavour includes mistakes. I do not know what the political game is but I am amazed that this has blown into some sort of an episode. I am not too sure what the end point is," he told the extraordinary estimates hearing.
Mr Joyce has dismissed Mr Fitzgibbon's pursuit of the matter as a "grand conspiracy".
Dr Grimes was formerly secretary of the Department of Sustainability, Environment, Water, Population and Communities and is understood to have clashed with Mr Joyce over key philosophical views on environmental issues.
Heath Aston is the environment, energy and corporate correspondent for the Sydney Morning Herald and The Age