STATE governments could get tens of millions of dollars extra from Canberra to cover the cost of a long-awaited deal to save the Murray-Darling Basin.
Federal Water Minister Tony Burke will on Thursday tell the National Press Club he intends to table the final version of a new basin plan in Parliament next week.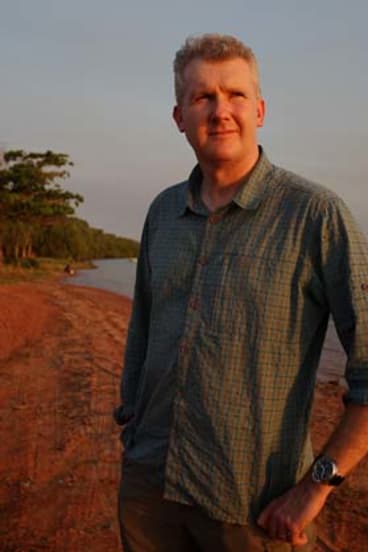 He will also say whether he intends to make any last-minute changes to the plan.
But the final details over how the plan will be implemented and how 2750 billion litres of water for the environment will be recovered are still being negotiated with state governments, which are holding out for further concessions.
On Wednesday the board of the Murray-Darling Basin Authority, which has been drawing up the plan, signed off on a new version with changes requested by Mr Burke earlier this month.
Mr Burke still has the power to direct the authority to order further changes. He said he had received the documents and was working through them.
''Australia has been waiting a century for this reform and if these documents are what I need them to be then I don't intend to wait a day longer,'' he said.
As part of the talks, state governments are demanding extra money to cover the costs of implementing the plan.
Victorian Water Minister Peter Walsh said the state wanted ''recompense'' for the costs of putting the basin plan in place, which he put in the tens of million of dollars over the next decade.
He said the money had to be additional to $12 billion already on the table to recover water through buybacks and water saving infrastructure projects.
Mr Walsh said an inter-governmental agreement and a water recovery plan were also critical and should come alongside the basin plan.
He said it was his understanding that if there is an agreement, it would be signed at next month's meeting of the Council of Australian Governments.
Among its demands NSW is insisting that a cap be included on the amount of water the Commonwealth buys back from farmers in the state. The Commonwealth is arguing the cap is not necessary because water can be recovered in NSW through water saving infrastructure projects, making it meaningless.
NSW Deputy Premier Andrew Stoner said the state had consistently argued the Commonwealth must limit buybacks and focus on infrastructure and better use of available water. NSW also wants concessions on water drawn from underground aquifers.
''In our effort to support a healthy river system, we have worked with the Commonwealth in good faith but these immutable objections must be addressed,'' he said.
''If the Commonwealth fails to restrict buybacks to those that are strategic and implement a limit of 3 per cent of entitlement per valley per decade, NSW will have no choice but to implement its own limit.''
It comes as legislation to spend a further $1.8 billion by 2024 on improving irrigation infrastructure to try to recover 450 billion litres of extra water for the river passed the Senate on Wednesday.
Morning & Afternoon Newsletter
Delivered Mon–Fri.