Billions 'being wasted' on medicines
Australia is wasting more than a billion dollars a year by paying up to 64 times too much for some prescription drugs, a former top federal health bureaucrat says.
In a report for the Grattan Institute think tank, Stephen Duckett, a former secretary of the health department, compared drug prices paid by the federal government under the Pharmaceutical Benefits Scheme with those paid in New Zealand and by the public hospital systems in two Australian states.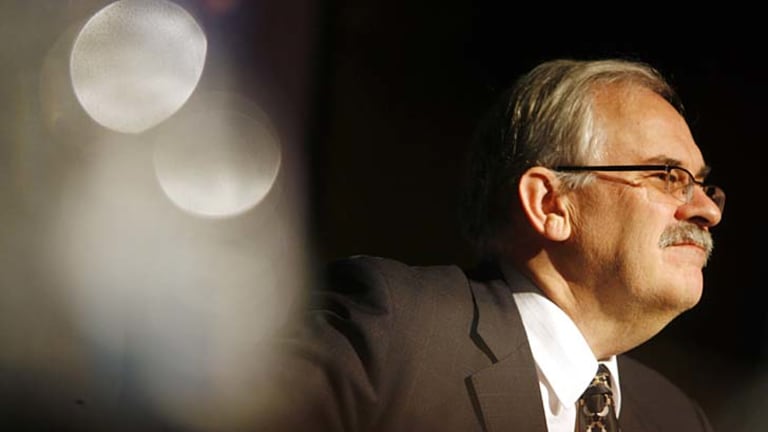 He found that if Australia paid the prices New Zealand pays for 62 identical drugs, it would save $1.1 billion a year. And it would save $1.4 million a day if it paid New Zealand prices for just one product, the cholesterol-lowering drug atorvastatin, marketed by Pfizer under the name Lipitor. Australia pays an average of 10 times as much as New Zealand for the top 10 doses by volume.
New Zealand's Pharmaceutical Management Agency is an independent expert body which buys drugs from within a budget set by government. Professor Duckett said having a fixed budget strengthened the arm of the agency in price negotiations with drug companies.
In contrast, spending on Australia's Pharmaceutical Benefits Scheme - projected to be almost $10 billion this financial year - is, and a pricing authority containing one-third pharmaceutical industry representation makes pricing recommendations to the health minister.
But the report said New Zealand was not alone in paying lower prices. It found that if Australia paid the prices Western Australia pays for 39 identical drugs, it would save $750 million a year. It pays 64 times the price Western Australia pays for the anti-psychotic drug olanzapine.
A spokesman for Health Minister Tanya Plibersek said the government had already reduced the price of 1400 drugs, delivering almost $2 billion in savings.
Morning & Afternoon Newsletter
Delivered Mon–Fri.