People "feel helpless," they are "terrified into silence, constrained by ... rules set down by the elite and muted by a cult-like fear of what will happen if they speak out".
Those are words you might expect from a traumatised survivor of a fringe religious sect, not a former Greens councillor talking about the party that claims to do politics differently.
The opinion piece by Lynette Keleher, alleging that bullying, sexism and racism were rife in the Greens' Victorian operation, lobbed unsolicited into The Age's newsroom on Monday evening.
A day later the newspaper would reveal former party leader Greg Barber had settled a sex discrimination complaint by a former staffer with a $56,000 payout.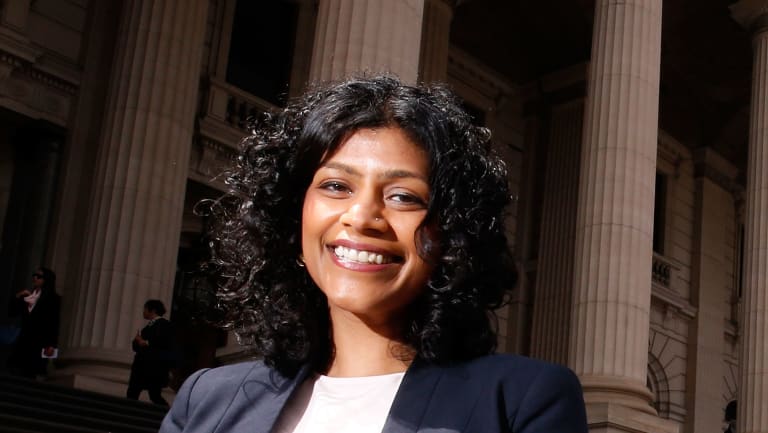 In ordinary times, the piece by Keleher, a former councillor for the Greens with the City of Casey in Melbourne's south-east who was also a candidate for the party in the 2014 state election, would have been explosive.
But the article, published on Wednesday, was just the latest blow to the punch-drunk party in an internal brawl that has raged since late January, when the Greens' ill-fated attempt to finally wrest the inner-north federal seat of Batman from Labor exploded into internecine conflict.
Accusations of racism, sexism, bullying, leaking and other forms of political and personal bastardry have been flying and reputations have come to grief.
And there is a state election in seven months.
The omens from around the country are not good; the Greens' efforts in South Australian and Tasmanian state polls in March were dismal.
The breakthrough result in the Queensland election in November, where the Greens won their first seat in the state's parliament, seems a long time ago.
In the federal sphere, the Greens underperformed at the 2016 election.
In NSW, where the party is also riven by infighting, talk of the Greens unseating Labor frontbench stars Tanya Plibersek and Anthony Albanese from their seats of Sydney and Grayndler in 2016 came to nothing.
Federal support is "static", in the words of one of their NSW state MPs. Federal leader Richard Di Natale's long-term dream, expressed late last year, of 25 seats in Canberra's House of Representatives seems on current form to be just a dream.
Comparisons to the Australian Democrats - the "third force" in Australian politics that burned brightly before imploding - may be premature, but the critics are circling and Di Natale needs a strong electoral showing, at state or federal level, and soon, to shut them up.
Trouble is, it's not clear where that ballot box success is going to come.
Back in Melbourne, salvaging anything from the wreckage of Batman at the next federal election, due next year at the latest, looks unlikely. The adjoining seat of Wills, where the Greens almost prevailed in 2016, is set to get tougher with a boundary redistribution likely to move thousands of Greens voters out of the seat.
Victorian Greens leader Samantha Ratnam remains chipper, in public at least, about her party's chances in November's state poll.
"We have an incredible team of MPs and candidates who will potentially hold the balance of power in both houses of Parliament," she told ABC Radio on Wednesday.
She might be right. Despite everything, the Greens only need a few things to fall their way and they could have four lower house seats, well in contention for balance-of-power status after what is expected to be a close contest.
The margin of more than 5 per cent won by the Greens' Lidia Thorpe in November's Northcote byelection should be enough to see her hold the seat and her colleague Ellen Sandell is considered very likely to be re-elected in neighbouring Melbourne.
Brunswick is within reach for the Greens as Labor loses the personal vote of the charismatic former minister Jane Garrett, who will not contest.
But the Greens' Sam Hibbins won Prahran by just 262 votes in 2014 and faces a strong challenge from the Liberals who want the seat back.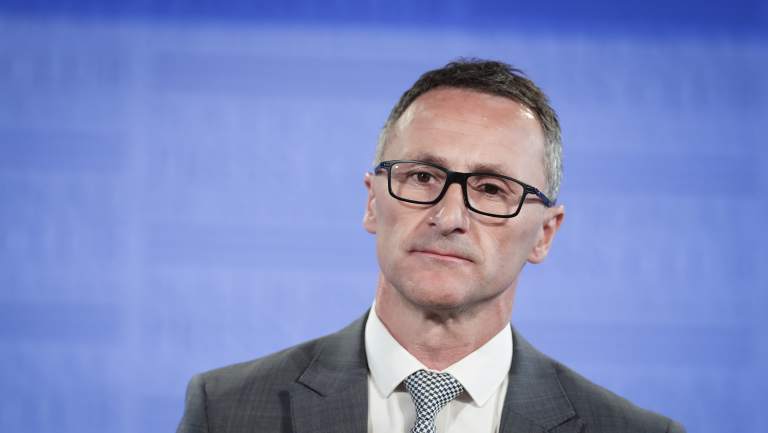 The other key target seat, Richmond, also presents as a tough assignment for the Greens with sitting member and planning minister Dick Wynne going around again.
If the Liberals, as expected, do not run candidates in the key Labor-Greens inner city battles, the balance is tipped in the Greens' favour, the conventional wisdom goes, although it did not play out that way in Batman.
Labor politicians, under electoral pressure from the Greens in inner-city seats in Melbourne and other big cities, have a common whinge about their upstart challengers; that the Greens are 'a brand', a fashionable one, next to impossible to campaign against.
But 'brand Green' is set to be tested in Victoria like never before.
If the Victorian Greens were a footy player - with allegations of bullying, sexism and racism flying around - the sponsors would be running a mile.
The repair job is becoming urgent.
Di Natale has set up a review into the Batman debacle, which has left the Greens' Darebin branch in a state of open civil war.
The review is to report back on May 29, but is unlikely to soothe the savagery in Darebin, the nation's largest Greens' local branch.
As they prepared for a meeting on Saturday of their State Council, the party's state hierarchy tried again to pour oil on their troubled internal waters.
Party members should give each other the benefit of the doubt and trust in the Greens' processes, but be sceptical of media reporting, State Co-convenor Colin Jacobs urged.
Jacobs, who is married to Ratnam, conceded that "significant damage has been done to the reputations of long-standing Greens members without the benefit of any proper, transparent, and just process".
He's not wrong about that, but what remains to be seen is if the Greens can repair their damaged brand in time to put in the credible electoral performance they so desperately need.
Seven months is not a long time to do it.
Noel Towell is State Political Editor for The Age