Business leaders detail list of industrial relations demands for minister Kelly O'Dwyer
Business leaders have put Prime Minister Scott Morrison on notice, calling for swift action on industrial relations to curtail union power just as an ACTU campaign seeking a radical expansion of workers' bargaining rights gathers steam.
Australian Industry Group chief executive Innes Willox has detailed a list of demands for new Industrial Relations Minister Kelly O'Dwyer, calling for stalled legislation to be fast-tracked through Parliament and for the minister to intervene in an impending High Court appeal over casual worker entitlements.
"A first priority for Minister O'Dwyer should be securing the passage of the three key workplace relations bills that are before Parliament," Mr Willox told Fairfax Media ahead of an expected meeting with Ms O'Dwyer.
He also called for Ms O'Dwyer to add her support to a decision by Australia's largest locally-owned labour hire firm to appeal a recent court ruling that granted annual leave entitlements to a casual truck driver working at a Rio Tinto mine.
Labour hire firm WorkPac is expected to launch a High Court appeal against a decision by the full Federal Court of Australia, which earlier this month found the driver was not a casual under employment law because of his regular and continuous pattern of work.
Meanwhile, confectionery company Mondelez has appealed a recent Fair Work Commission decision, which found that workers doing 12-hour shifts were entitled to 120 hours of sick leave per year - instead of the standard 76 hours.
The controversial decision, if upheld, would redefine how leave is calculated for more than a million Australian shift workers, leaving employers liable for a hefty backpay bill.
Former workplace minister Craig Laundy has filed a written submission on behalf of the Commonwealth in Mondelez case, listed for an interlocutory hearing in Melbourne on Thursday.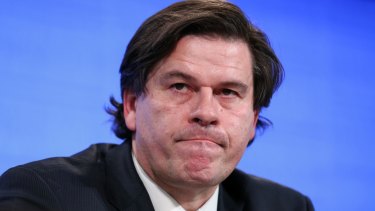 Mr Willox said the union movement had become "much more combative and political".
ACTU secretary Sally McManus will this weekend unleash her army of activists on key electorates in a national doorknock, to claim that the Morrison government is against workers and signal an electoral showdown on penalty rates, insecure work and stagnant wages.
Boral chief executive Mike Kane said on Wednesday that industrial relations policy, "if it's managed well, can help boost the economy and bring strength to the overall economy".
"Handled poorly, it can lead to chaos," he added.
The Turnbull government abandoned the Ensuring Integrity Bill - which would have subjected union mergers to a public interest test - in March, allowing the construction and maritime unions to combine into a feared super-union.
If she is to succeed in pushing the legislation through, Ms O'Dwyer must secure the support of the Senate crossbench.
Separate legislation that could rob unions of up to $25 million a year if passed, the Proper Use of Worker Benefits Bill, also remains stalled in the Senate.
The bill seeks to strictly regulate worker entitlement funds and is aimed at cutting off the flow of union donations to the Labor Party.
A third bill in the House of Representatives seeks to remove the requirement for awards to be reviewed by the Fair Work Commission every four years, and has the support of both employer groups and the ACTU, but has been blocked by the opposition.
Mr Willox said if a Labor government was elected and gave into the union movement's demands, it would be "disastrous for industry" and wind back the industrial relations clock to the 1960s.
Dana is health and industrial relations reporter for The Sydney Morning Herald and The Age.