Mining magnate turned politician Clive Palmer said he had written to Tony Abbott's chief of staff Peta Credlin to say it was a "matter of great regret" if his words "caused her any personal anguish".
But Mr Palmer did not back away from his comments that Ms Credlin wielded "undue influence" over the Prime Minister, saying only she was "an outstanding woman" who would be eligible and in support of the paid parental leave scheme.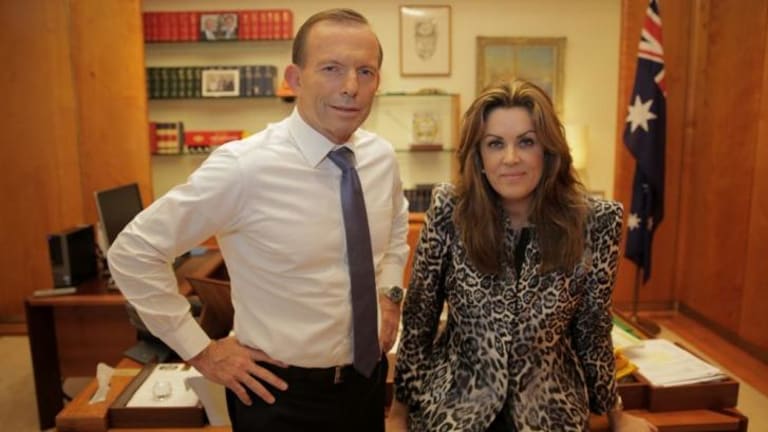 Mr Palmer said he sent Ms Credlin the letter at 9am on Tuesday, "well before this was a great controversy".
"I sent her a letter [saying] it was a matter of great regret if I offended her personally," he said.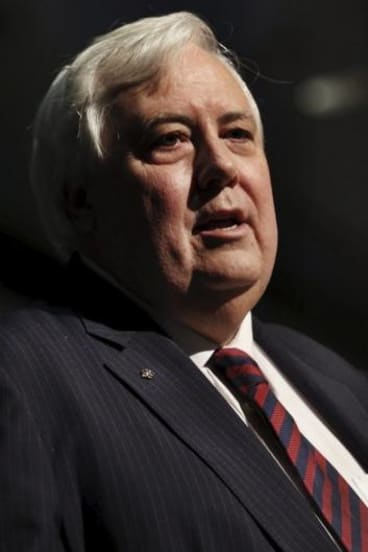 "But I was using her because she was a successful woman.
"She is earning a high salary and the point I was trying to make is that women who are on a high salary, who are very successful, who are well capable of looking after themselves are eligible for paid parental leave, but a lot of stay-at-home mums who struggle every day and single mums aren't.
"That is the point I was making in parliament if you read my speech."
Mr Palmer made the comments after a lunch with the Queensland leader of the Palmer United Party at the state's parliament.
He said he was only trying to stand up for "women that were stay-at-home mums, women that were working on a farm".
"Let's go back to the beginning of it so we understand where we are," he said.
"I made the comment in parliament that women, like the Prime Minister's chief of staff, were unique, a very important part of our society and they were getting a higher level of remuneration, as opposed to women on the farm or women that were working.
"They would qualify with paid parental leave. I said [Ms Credlin] was eligible if she got pregnant. And what I was saying was because she is an outstanding woman she gets a high salary. She would be eligible."
Mr Palmer reiterated that he "was not aware" of Ms Credlin's efforts to fall pregnant through IVF when he made his speech.
He said he was not in Canberra because he was "only allowed to speak once every two weeks" and was planning to see constituents in Fairfax that night and he was "putting their interests above my own".
He ended his impromptu press conference with a "God bless", hopped in his Rolls Royce and left.

Amy Remeikis is the social affairs and communications reporter for the Sydney Morning Herald and The Age, based in Parliament House
Morning & Afternoon Newsletter
Delivered Mon–Fri.