The RAAF wants to close bases at Richmond in western Sydney and Laverton outside Melbourne in a move that could shift hundreds of defence personnel to other states but free up large tracts of land for development.
The Chief of Air Force, Air Marshal Leo Davies, said on Thursday the RAAF had a preference for Richmond and Laverton to close, though he stressed this was part of a broader plan that had not yet been put to the government.
Defence Minister Marise Payne said the government was "not considering" closing either base despite the RAAF's signalling that Richmond in particular will need heavy investment to make it worthwhile keeping it open.
Air Marshal Davies said Richmond's functions had been diminishing for years and a decision was needed on whether to close it or invest hundreds of millions of dollars to get it to a "fighting state".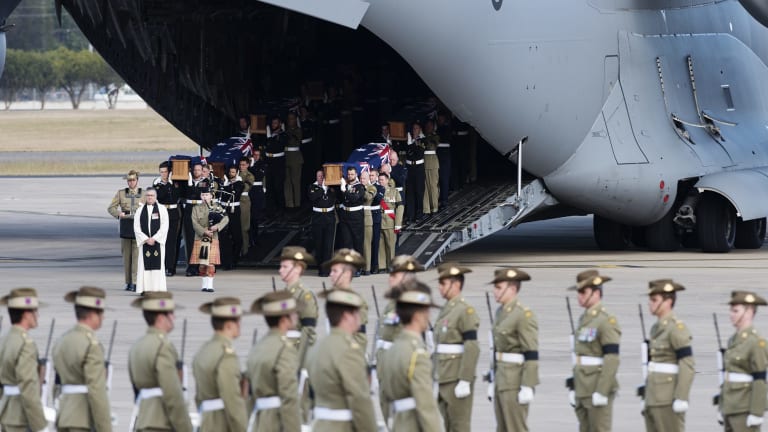 "They are the two bases that Air Force has a view that we could close, re-establish the capabilities that exist because of those bases at other locations, and be more efficient," he said.
Laverton has about 1200 Defence personnel including academic and training units.
Richmond - Sydney's only RAAF base - is best known as home to 37 Squadron of 12 C-130 Hercules transport planes and about 440 personnel. It has a number of smaller units that constitute several hundred more RAAF members.
A 2006 study commissioned by Defence estimated Richmond generated more than 6100 direct and indirect jobs for the north-western Sydney region and economic value of about $400 million, though the base's activity has shrunk since then.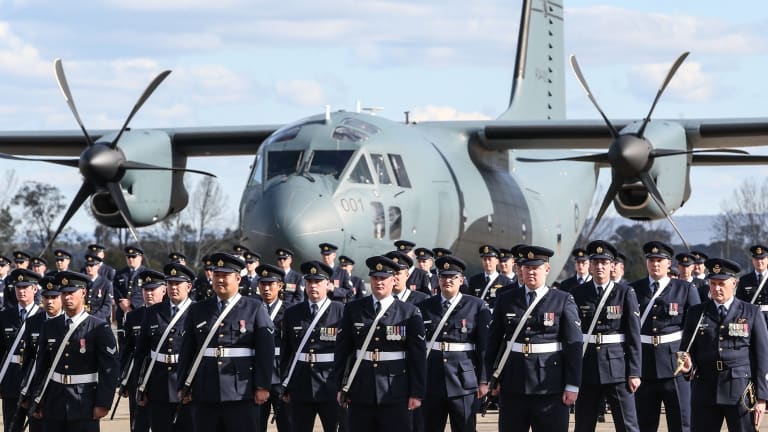 Air Marshal Davies said the functions of the two bases would be spread elsewhere, including to Melbourne, Point Cook which is near Laverton, Amberley outside Brisbane and Edinburgh outside Adelaide.
He said any move could be up to 15 years away, but the RAAF "would appreciate as early a decision as the government are able to make which allows us to start planning".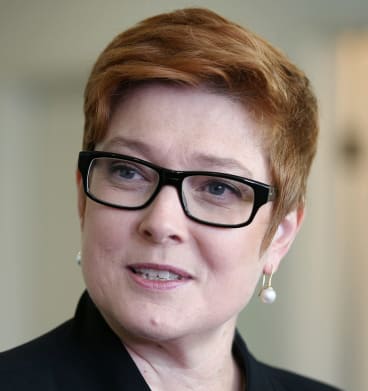 Senator Payne however dismissed the issue as "media speculation", telling the Senate on Thursday: "I would like to make it clear that the government is not considering the closure of either RAAF Base Richmond or RAAF Base Laverton."
Defence has for years been discussing how it can consolidate its sprawling estate for efficiency and savings but governments face local political backlashes from any base closures.
Air Marshal Davies said that consolidating to fewer, larger bases meant RAAF personnel and their families would not have to move around as much as they progressed through their careers.
"We spend a lot of money on removals," he said.
Susan Templeman, the Labor MP for Macquarie in which Richmond sits, said Air Marshal Davies' comments were "extremely worrying in spite of the minister's response" as it would "undermine confidence" in the Hawkesbury region.
Joanne Ryan, the Labor MP for Lalor that includes Laverton, said the Turnbull government "needs to come clean on the timeline and plans to consolidate the Defence estate and what it means for local jobs, capability, force structure, amenity and heritage".
She said it was right that Defence should manage its estate based on "needs and capabilities" but there would be local concerns about jobs.
NSW Minister for Industry Anthony Roberts said the state government would seek to stop any closure of the Richmond base.
"We highly value the contribution defence makes to the Western Sydney economy and we will work closely with the Commonwealth to ensure this facility remains at Richmond," Mr Roberts said.
The state government says the defence industry contributes more than $5 billion to the state economy and employs 30,000 people.
The state government has recently appointed Air Marshal (Ret) John Harvey as a state defence advocate to help align the state's research and innovation activities with the federal government's defence program and this year's Defence White Paper.
With James Robertson
David Wroe is the defence and national security correspondent for the Sydney Morning Herald and The Age, based at Parliament House