Scientific evidence that a man-made accumulation of greenhouse gases in the Earth's atmosphere is leading to an unnatural warming of the planet, with devastating consequences, is very strong. Common sense dictates that delaying action to avoid the countless risks associated with climate change would be foolish. Despite tough economic times, the European Union remains committed to addressing climate change.
Reporting of the healthy internal debates within the EU can obscure our very meaningful co-operation and progress. It's worth reflecting that when discussing the achievements of the EU, we are talking about 27 democratic, sovereign countries with diverse polities and economies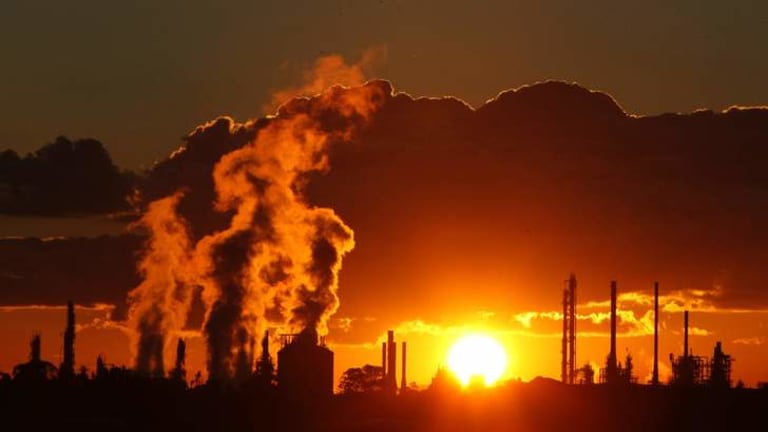 EU member states have legally binding targets for renewable energy. The EU wants 20 per cent of energy consumption to come from renewables by 2020. We're well on track to meeting this goal-the latest figure for 2010 is 12.5 per cent -showing us tracking well above the interim 2011-2012 target of 10.7 per cent. Moreover, we need to utilise all the low-emissions tools we have available, including carbon capture and storage. The EU has allocated more than a billion euros for co-financing renewables projects, using proceeds from the European Union Emissions Trading Scheme.
The EU in October took a big step in passing the Energy Efficiency Directive. This legislation brings forward legally binding measures to step up member states' efforts to use energy more efficiently.
Many expect that the Energy Efficiency Directive will make a significant contribution towards putting the Union on track for its 20 per cent energy efficiency target for 2020. Not only that, but this legislation might even mean the EU will actually over-achieve its overall 20 per cent emissions reduction pledge.
The emissions trading scheme operates across all member states as well as in Norway, Iceland and Liechtenstein. It commenced with a pilot phase running from 2005 to 2008 and will soon cover about half of the EU's emissions. The emissions trading scheme applies to more than 11,000 installations and covers defined sectors, such as power generation, iron and steel, glass and pulp and paper. The second phase coincided with the first commitment period of the Kyoto Protocol (2008 -2012), and we are now approaching phase three, running from 2013 to 2020.
Phase three sees several very significant developments: a much higher level of auctioning of allowances (rather than free allocation); there is now a single, linearly-declining EU-wide cap, as opposed to individual member state ''national allocation plans''; new sectors have been added; stakeholders deal with a single registry; there are now harmonised rules where free allocation still occurs; and new, stricter limitations on the use of international credits apply.
Despite all this, it has become apparent that there is a ''surplus'' of allowances in the scheme, largely brought about by the economic crisis. To address this, the European Commission recently presented six options for structural reform of the EU emissions trading scheme . The reality is that the price of carbon under this scheme remains relatively depressed because of the surplus, but there is no doubt that the system has created a functioning, liquid market for carbon, which has contributed to a reduction in greenhouse gas emissions.
International linking of ambitious, compatible emissions trading schemes deepens the carbon market and lowers the overall costs of abatement. For these reasons, the EU and Australia have agreed to pursue linking of their schemes. As an interim measure, Australian companies will be able to purchase allowances from the EU scheme from 2015, until a full link is established, no later than 1 July 2018. The EU's internal procedure for seeking the mandate to negotiate full linking was launched two weeks ago and we expect the proposal to go to the European Council later this month.
>> David Daly is Ambassador, European Union Delegation to Australia and New Zealand.
Morning & Afternoon Newsletter
Delivered Mon–Fri.