QUEENSLAND Senator Jan McLucas is still smarting from the way Kevin Rudd sacked her as parliamentary secretary for Health and Ageing in mid-2009.
The then-prime minister didn't have the courtesy, she says, to deliver the bad news himself to his fellow Queenslander. Instead he had his chief of staff Alistair Jordan call Ms McLucas. Senator McLucas won't be voting for Mr Rudd in the leadership ballot tomorrow.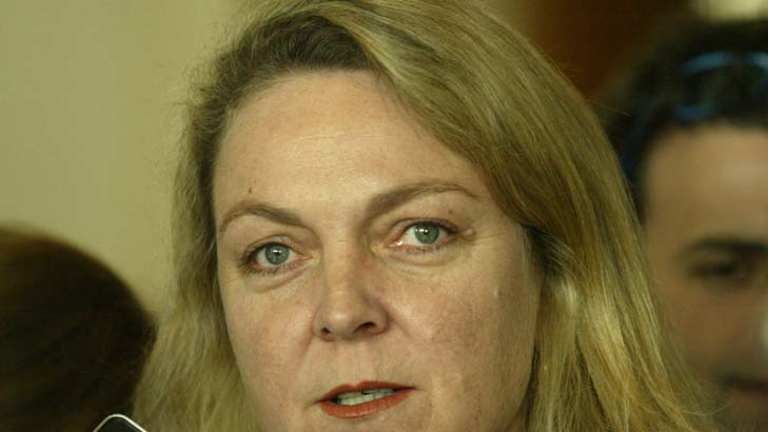 There is a vast disconnect between Mr Rudd's public persona as Queensland's favourite son and the opprobrium with which most of his caucus colleagues from his home state regard him. Although Labor insiders privately concede they would have a far better chance of boosting the party's vote in Queensland under Mr Rudd than Julia Gillard, few can bear the thought of working for him again.
''Kevin has treated them all like shit unnecessarily too many times,'' one Queensland Labor powerbroker said. Of the 13 Labor caucus members from Queensland, at most two intend to support Mr Rudd tomorrow. Senator Claire Moore is rusted on to Mr Rudd and Senator Mark Furner is counted in the Rudd camp, although there have been suggestions he could shift to Ms Gillard.
The other Queensland caucus members are firmly in the Gillard camp, led by Mr Rudd's bitter enemy, Treasurer Wayne Swan, who lashed out last week at Mr Rudd's ''dysfunctional decision making and his deeply demeaning attitude towards other people''. The Queensland factional warlord Bill Ludwig, head of the powerful Australian Workers Union faction and the father of Agriculture, Fisheries and Forestry Minister Joe Ludwig, is fanning the anti-Rudd sentiment with some vitriol.
A senior Labor Party source said, ''One lesson I've learnt is to always trust people that know Kevin the best. Queensland MPs know him the best.''
Bernie Ripoll, who represents the west Brisbane seat of Oxley with a 6 per cent margin, is scathing of Mr Rudd's commitment to his home state. ''He likes to think he's Mr Queensland but the reality is he's only ever seen in Queensland when there's a camera in his face,'' Mr Ripoll said last week.
Veteran Queensland political observers say memories of the Rudd management style stretch back to the early 1990s when he was chief of staff to then-premier Wayne Goss. His penchant for control was legendary and his savage cuts to the public service earned him the name Dr Death.
Griffith University political analyst Paul Williams said the lack of Queensland support for Mr Rudd in the caucus reinforced the paradox he was popular with the public but detested by many of his colleagues.
''They would rather be in opposition than serve under Kevin Rudd. They think 'he might get us back in … but I'd rather be doing something else than working 25 hours a day'.''