The government will replace an independent panel monitoring how infant formula is marketed with industry-led oversight.
Prime Minister Tony Abbott alarmed public health and industry groups when he announced via press release on November 8 that the government would immediately disband the advisory panel, to cut costs and red tape. The panel had been charged with ensuring Australia met its international obligations to make sure infant formula advertising does not undermine breast feeding.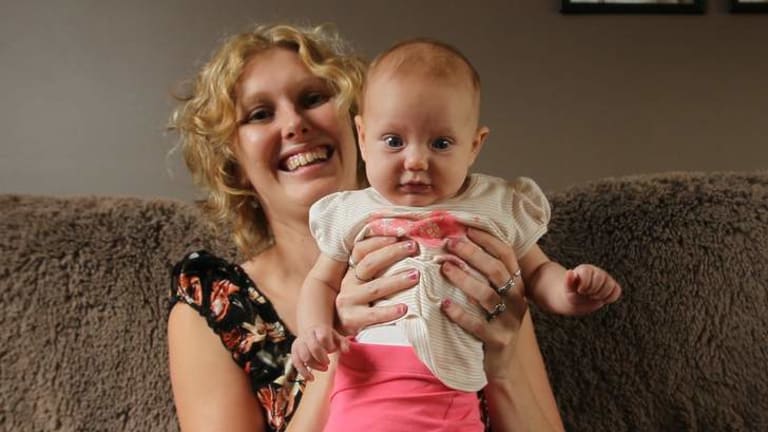 In the absence of any government-supported oversight of infant formula marketing, a group of companies selling infant formula and represented by the Infant Nutrition Council - A2 Corporation, Abbott, Aspen, Bayer, Heinz, Nestle and Nutricia - has offered to work with the government to craft a new way of handling complaints about infant formula.
Infant Nutrition Council chief executive Jan Carey said she would present her board this week with a model for monitoring the advertising claims made by companies under the INC umbrella. She said her proposal would have industry at arm's length from the complaints process, and she would put the proposal to government within weeks. ''We felt it was important for people to have a forum to make complaints, and good for industry to have independent oversight.''
But the Australian Breastfeeding Association said it was highly unsatisfactory for industry to be establishing oversight processes.
''It's difficult for industry to be impartial, and there's always that risk they'll act in their own interests,'' chief executive Rachel Fuller said. ''It waters down the public health message.''
Mother-of-four Adele Calvert said she had reservations about an industry-led process. ''I felt quite confident in my breastfeeding until a health nurse suggested I give [my first-born] formula so that she'd sleep, and that was actually the start of my weaning and move to formula,'' she said.
When it became clear formula would not help the baby sleep, Mrs Calvert could no longer breastfeed. ''My concern with the industry overseeing the marketing of infant formula is [their] quite aggressive advertising,'' she said.
''Formula companies will tell you a formula will help reflux babies or colic babies, or that one will stop them crying. And when you're tired and vulnerable, it just seems easier to try anything that'll work.''
Now the government has axed its independent panel that oversaw complaints from parents on the marketing of infant formula, the industry is working with the government to manage complaints.
One of the ministers involved in the independent panel's scrapping and establishment of an industry-led process is Assistant Health Minister Fiona Nash, who was censured in parliament a fortnight ago for misleading the Senate and refusing to produce documentation about her employment of a junk food industry lobbyist in her office.
The independent panel, which had run since 1992, comprised people with community and consumer, industry , legal and public health and nutrition expertise. It worked to ensure Australia complied with the World Health Organisation's International Code of Marketing Breastmilk Substitutes.
Ms Fuller said the Australian Breastfeeding Association had been trying to meet government ministers since the election.
A spokesman for Senator Nash's office said that strong public awareness of the WHO agreement, broad industry compliance and declining complaints meant an independent panel was no longer necessary.

Bianca Hall is the deputy federal politics editor for The Age and the Sydney Morning Herald
Morning & Afternoon Newsletter
Delivered Mon–Fri.