NSW must deregulate retail electricity prices as part of a national deal to stop soaring power bills, the Gillard government is demanding.
The Minister for Resources and Energy, Martin Ferguson, will concede on Thursday that electricity price rises over recent years have hurt households and businesses and are ''simply not sustainable''.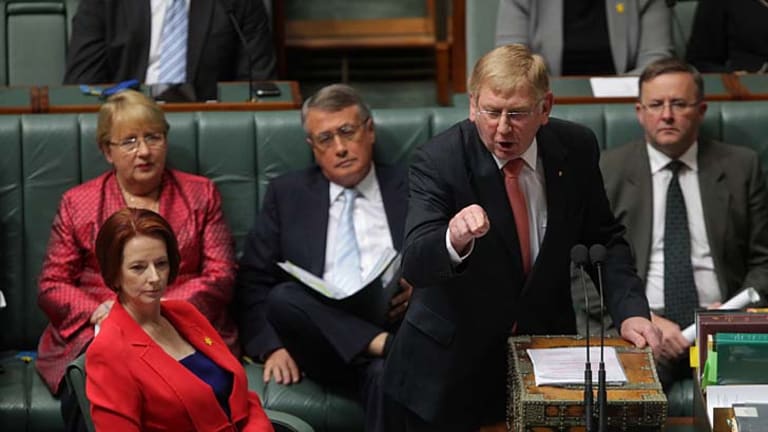 But releasing the government's long-awaited energy white paper, he will challenge the states to sign up to energy market reforms that tackle the biggest cause of price rises, on top of the carbon price which he says adds only ''marginally to costs''.
Mr Ferguson will say retail price deregulation is the most important reform to be put to energy ministers later this month, and then to premiers at a heads of government meeting next month.
Retail price deregulation allows more competition and easier switching between electricity retailers.
In Victoria, where deregulation has been introduced, price rises have been lower and companies other than the big three retailers account for 25 per cent of the market. In NSW they account for about 2 per cent, according to the Energy Retailers' Association.
In his speech to a Committee for the Economic Development of Australia conference in Melbourne, Mr Ferguson will take a swipe at the Queensland government, which has frozen underlying household retail tariffs.
''Short-term fixes, such as intervening to hold down prices for temporary relief, might be tempting, but it is not in the long-term interests of consumers,'' he will say. ''It inevitably lowers investment, competition and standards of services … it creates a larger shock to consumers when the price inevitably catches up with the real cost.''
Mr Ferguson says it is essential the states find the ''political courage'' to deregulate electricity prices. But he concedes there is no ''quick or easy fix'' and - in response to suggestions that investment to ensure supply, even in peak periods, amounts to unnecessary ''gold-plating - says that governments have to ''recognise the high value that consumers place on a reliable electricity supply''.
He says allowing customers to manage energy demand with time-of-use pricing is also essential. ''Pricing structures are resulting in inefficient peak demand … additional capacity is required to be built that might only be used for 1 per cent of the year,'' he will say, pointing out households not using power at peak times are subsidising others by as much as $330 a year.
The NSW government has indicated it will stick with price regulation for households, but would allow the Independent Pricing and Regulatory Tribunal to price controls for small- and medium-sized businesses.
Morning & Afternoon Newsletter
Delivered Mon–Fri.