In light of Australia's recent performance in international tests, the Prime Minister's worthy goal that Australia be ranked as a top five country in the world in reading, science and mathematics by 2015 is challenging. However, no one can dispute the ambition that all young Australians should become successful learners as well as confident and creative individuals and active and informed citizens.
How is it possible, then, to ensure that all our students achieve success? The simple answer is good teaching. If there is one area of agreement in Australian education, it is this: good teachers generate good learning. This is the starting point for the Australian Professional Standards for Teachers. The standards are based on the belief that every young Australian must gain the benefit of a high quality education, and teachers are the condition for that result.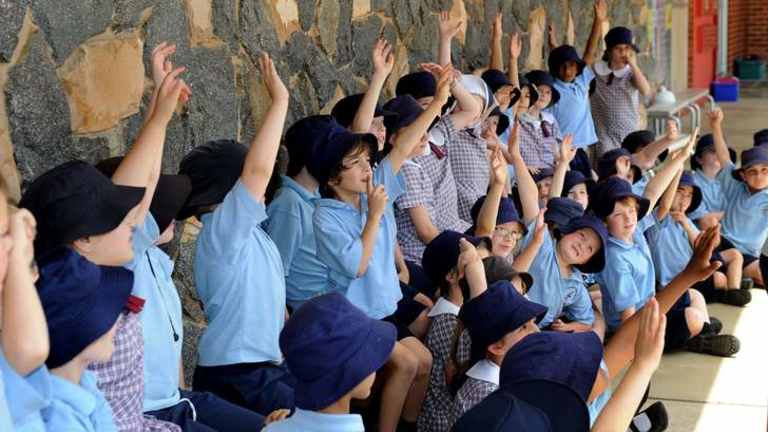 They draw on research demonstrating that teacher quality is the main variable we can influence in our search for better learning and success for all. They represent an Australian commitment to achieving the highest possible level of teacher quality so each young Australian can gain the best possible education. The standards recognise that it matters not only that every child achieves success, but also that they are successful in the kind of learning worth having.
The kind of learning that is essential in the contemporary world has now been defined in the Australian Curriculum. Clearly, students need literacy and numeracy, but they also need higher order skills in critical and creative thinking, communication and the use of technology, the skills that characterise life in the 21st century.
The standards start with the learner. They require every teacher of every student to do all that is required to ensure each child receives the best education, knowing success in learning cannot be achieved in the same way for every child. They support teachers by providing a map of progression from Graduate through Proficient and Highly Accomplished to Lead teacher. They help teachers work out what they need to learn in order to become the kinds of teachers that students need. The standards also articulate the personal skills needed by our best teachers: skills in collaboration, modelling, influencing, coaching, mentoring and supporting.
Those teachers who are at the peak of the profession are our best resource in delivering on our most ambitious goals for young Australians. If all young people are to achieve success in a worthwhile education, teachers must demonstrate careful planning, challenging goals, creative use of resources, varied and effective teaching strategies and awareness of their own strengths and weaknesses.
The standards set the bar high because the goal is so important. The diversity of our students and the ambition of our goals require a learning environment in which young people feel safe and are able to respond to challenges and take on risks with confidence. Classrooms are complex and demanding places. It is the task of the teacher to make them places in which every child, regardless of ability, background and characteristics, can succeed.
Our goals also demand that student assessment serves a wide, productive range of purposes. They require teachers to assess, provide feedback and report on student learning. The standards are built on the idea that student assessment data should shine a light on progress, suggest where teacher intervention should be targeted and inform students and their families about strengths and weaknesses.
Through the standards, teachers are called on to continue to sharpen their understanding and refine their practice. Every teacher should be engaged in a program of continuous self-evaluation, planning and improvement. Professional learning, like teaching, should be targeted to need. The standards ask every teacher to take responsibility for their own development. But education is a collective enterprise. The children we teach are not our responsibility alone, and we share responsibility for those taught by others.
The standards ask us to work with our colleagues, parents/carers and the community to ensure that responsibility for the education of every child is shared. The Australian Professional Standards for Teachers represent a new approach to teacher standards, consistent with the different world in which we live.
They ask for new levels of sophistication in our knowledge of students and content, new levels of skill in teaching and assessment, a more collaborative approach to the task and a new commitment to the growth of every teacher.
Above all, they are based on the most ambitious goal possible: that every child must succeed in an education worth having.
Tony Mackay is chairman of the Australian Institute for Teaching and School Leadership.
The Australian Professional Standards for Teachers can be viewed at www.aitsl.edu.au