Parliament is set to examine the ice scourge ravaging communities all over the country following the release of a landmark report into the issue.
The Joint Committee on Law Enforcement will begin public hearings in July after the inquiry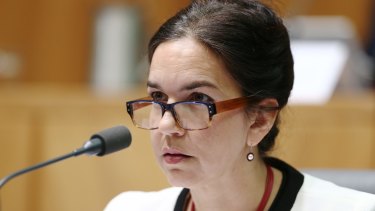 was called on Thursday in response to the Australian Crime Commission's report.
The landmark report, which was released this week, warned that crime syndicates are now mixing other illicit drugs into ice to increase addiction.
The ice report, the first of its kind, found "poly-drug use" - consumption of more than one drug, and mixing drug use with alcohol - is "increasing the pool" of ice users.
The joint committee will investigate:
The role of Commonwealth law enforcement agencies in responding to the importation, manufacture, distribution and use of methamphetamine and its chemical precursors
The adequacy of Commonwealth law enforcement resources for the detection, investigation and prosecution of criminal activities involving importation, manufacture and distribution
Collaboration between Commonwealth agencies and their regional and international counterparts
The involvement of organised crime including international organised crime and outlaw motorcycle gangs in methamphetamine-related criminal activities
The prevalence and culture of methamphetamine use in Australia, including in Indigenous, regional and non-English speaking communities
Deputy chair of the committee Senator Lisa Singh said the drug was harming communities everywhere.
"As a parent, I can only imagine the devastation this is causing for families," she said
"The use of crystal methylamphetamine is incredibly detrimental in our communities.

"The threat of ice requires strong national policy so I hope the work of this committee will help lay the groundwork for that."
Heath Aston is the environment, energy and corporate correspondent for the Sydney Morning Herald and The Age