Opposition Leader Bill Shorten has refused to confirm whether Labor will support Clive Palmer's proposed amendments to the carbon tax repeal legislation, saying the changes are ''not clear'' and his party will wait to see the final details before making a decision.
With the government preparing to reintroduce the carbon tax legislation in the lower house as early as Monday to accommodate amendments proposed by the Palmer United Party, Mr Shorten remained tight-lipped on whether his party will support the amendments, which include increasing penalties on power companies that fail to pass on savings from the abolition of the tax.
''It is not clear at all,'' Mr Shorten said during an interview on the ABC's Insiders program on Sunday.
''Industry went absolutely off the dial on Thursday morning when they heard the latest proposition from the Palmer party. Then you had this crazy spectacle of government ministers basically saying to the Palmer people: 'We will do whatever you want, just repeal it on Thursday to suit Tony Abbott's timetable of announcements.' That all went to custard. And so now what happens is we're going to have to see the detail if it is indeed a workable amendment from the Palmer people."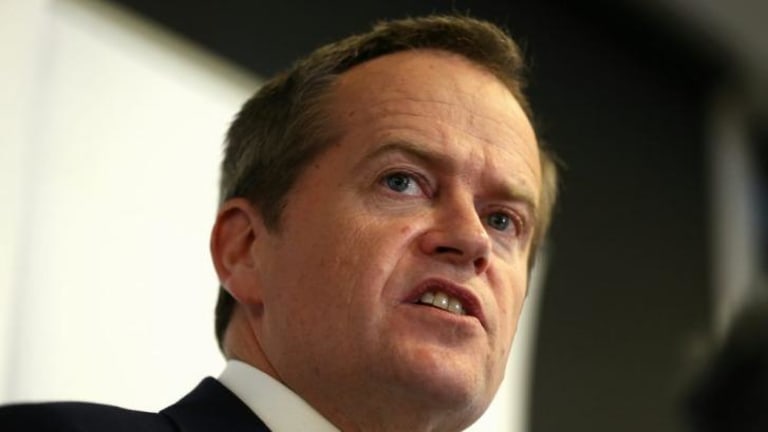 It comes as two key crossbenchers warned on Saturday that, if the government continues to pander to Mr Palmer, it risks losing their support.
NSW senator David Leyonhjelm, who represents the Liberal Democrats, and South Australia's Bob Day, from Family First, said they were concerned that "severe compliance" obligations placed on business by Palmer United Party amendments to the carbon tax repeal bills could be "worse than the tax itself".
Mr Shorten said their concerns were ''legitimate''.
''There is not much point in repealing a measure if it is going to cause more compliance headaches than the measure you are actually repealing,'' he said.
''Clive Palmer is a late convert to an interest in climate change. I think as recently as early this year he wasn't sold on the issues of climate change.''
Mr Shorten said there was no price on carbon under what he had seen of Mr Palmer's amendments.
"We will wait and see what the amendments are. Labor is the only consistent party about wanting to take substantial action on climate change for the Emissions Trading Scheme.
Environment Minister Greg Hunt said he hoped the the carbon tax would be axed by Friday.
"[Our] hope and expectation is that by the end of the week we will have repealed the carbon tax," he told 3AW on Sunday.
Mr Hunt said the Coalition had been negotiating with Mr Palmer over the weekend.
"I would expect that any issues have been resolved."
Mr Hunt also sent a strong message to cross-benchers to stick with their election promises.
"I am sending a very clear message that anybody wanting to prevent the Australian people from saving money and who go against what they said they would do before the election will need to explain themselves," he said.
- with Heath Aston

Sarah Whyte is a political reporter in the Canberra bureau, covering immigration, customs and the High Court. Previously, Sarah was the consumer affairs reporter for The Sydney Morning Herald.
Morning & Afternoon Newsletter
Delivered Mon–Fri.