Young Liberals on the New South Wales south coast are targeting federal MP Ann Sudmalis and other Liberal MPs opposed to gay marriage, calling on them to "reject bigotry and prejudice" " as soon as possible".
The University of Wollongong Liberal Club unanimously passed a motion supporting same sex marriage and is calling on MPs to support a free vote, when a bill to legalise gay marriage comes before Parliament, likely in the next fortnight.
President Sam Tedeschi said while Liberal MPs opposing gay marriage weren't necessarily out of touch, they did need to rethink their views.
"I wouldn't call them out of touch, they perhaps need to broaden their perspective and see who this really affects, which are the couples who are being treated as a second class status, " Mr Tedeschi told Fairfax Media.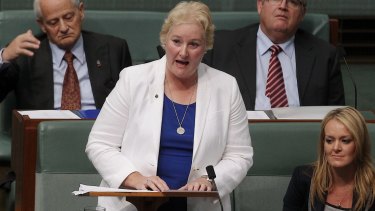 "This is no different to a ban on interracial marriage and it needs to end," he said.
The UOW Young Liberal Club has spent the week gathering signatures for a petition to send to all federal New South Wales Liberal MPs, including Ms Sudmalis who is their nearest federal Liberal MP. Ms Sudmalis has been contacted for comment.
"The UOW Liberal Club would like to again, urge you to end this discrimination against same-sex couples and support marriage equality in both the party room and the Parliament," says a letter addressed to MPs.
"Our club would like to see the same-sex marriage bill endorsed by the House and the Senate and passed as quickly," Mr Tedeschi said.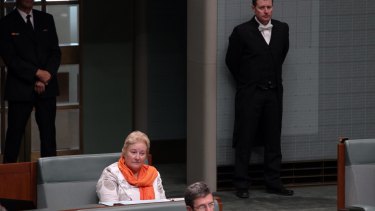 A cross party bill is likely to be presented in Parliament in the coming sitting fortnight.
It could be debated as early as September but the timing could be up to the selection committee.
Prime Minister Tony Abbott, who personally opposes gay marriage, has so far avoided debate in the party room on same sex marriage and has refused to say if he will give his ministers a free vote, which would greatly improve the bill's chance of success.
The majority of Labor MPs support change and are allowed to vote according to their consciences but this will become a binding vote in favour in four years, if the Marriage Act is not changed by then.
The push from the Young Liberals came as the pentecostal church Hillsong acknowledged the West is moving towards same sex marriage.
"The Western world is seemingly moving quickly toward gay marriage being universally legalised, so how does that affect us as a church?" Brian Houston, senior Pastor at Hillsong Church wrote in an online post.
He said that the Church already operates in countries where gay marriage is legal and providing it was not forced to conduct same-sex marriages the change would not affect Hillsong.
But he warned gay Christians thinking of joining the church that while they are welcome to worship they would never be accepted into leadership roles because Hillsong "does not affirm gay lifestyles".<!--EndFragment-->
Cabinet minister Scott Morrison, who has recently chosen to highlight his faith for Womens Weekly, praised Paster Brian Houston as a personal influence in his maiden speech.
"Growing up in a Christian home, I made a commitment to my faith at an early age and have been greatly assisted by the pastoral work of many dedicated church leaders, in particular the Reverend Ray Green and pastors Brian Houston and Leigh Coleman," Mr Morrison told the Parliament in 2008.
Latika Bourke is a journalist for The Sydney Morning Herald and The Age, based in London.