Almost 90 per cent of Victorian principals say they do not have sufficient resources to teach children with disabilities, the highest proportion the country, according to a new survey.
Eight-eight per cent of Victorian principals surveyed by the Australian Education Union said they do not have the resources required to teach children with disabilities. This compares to 79 per cent of principals nationally and 68 per cent of principals in NSW.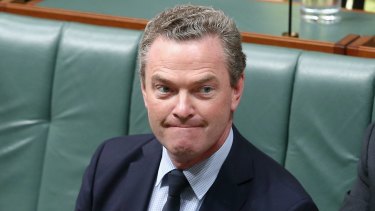 Eighty-four per cent of principals surveyed said they had had to reallocate funds from other areas to assist students with disabilities at their school.
Eighty-three per cent of principals in low socio-economics areas across Australia said they lacked the funding needed to meet the needs of students with disabilities compared to 69 per cent in wealthy areas.
The AEU survey involved more than 3300 teachers and principals between late February and mid-March.
Kevin Pope, the principal at Meadow Heights Primary School in northern Melbourne, said the school lacked dedicated speech pathologists and teachers' aides to help children with autism.
"Kids with disabilities in public schools in Victoria have been abandoned," he said.
"We have children with low vision who can't even afford glasses.
"This is not about private or public – it's about supporting disabled kids wherever they are."
Mr Pope said many children had serious disabilities but fell below the state government threshold for dedicated support.
The AEU is pushing the federal government to introduce a permanent disability loading that would see funding increase for schools with large numbers of disabled pupils.
"There are thousands of dedicated educators working to provide children with disability with a good education but they need the resources to back up their efforts," AEU federal president Correna Haythorpe said.
"We need in-class support, trained professionals like occupational therapists and speech therapists, as well as ensuring that all teachers are trained in how to teach students with disability and that professional development is available."
A spokesman for federal Education Minister Christopher Pyne said the federal government will provide $5.2 billion for students with disability over the period until 2017.
"There has been no cut to Australian government support for students with disability," the spokesman said. "In fact, there is more funding for students with disability than ever before."
The government remains committed to refining the disability loading and is on track to introduce it next year, the spokesman said.
The Opposition spokeswoman for education, Kate Ellis, said the government should increase funding for students with disabilities after not introducing a stand-alone loading in last year's budget.
Former education bureaucrat Ken Boston, an architect of the Gonski school funding reforms, has accused the Victorian government of betraying Gonski principles in new school funding laws mandating that Catholic and independent schools will receive at least 25 per cent of the state government funding given to public schools.
Dr Boston said school funding should be allocated according to need, with extra loadings for disadvantage including disability, Indigenous students and remote schools.
Matthew Knott is a journalist for The Sydney Morning Herald and The Age based in the United States.