Witnesses who fail to co-operate with the Australian Sports Anti-Doping Authority will face civil penalties under a new bill set to have a profound impact on Australian sport.
Federal Sports Minister Kate Lundy's office confirmed to Fairfax Media on Wednesday night that the ''Australian Sports Anti-Doping Authority amendment bill 2013'' was introduced within 24 hours of the revelation that AFL club Essendon was to be probed for players' use of possible illegal performance-enhancing drugs.
Provided the bill is passed, ASADA will have the legal right to compel any person it believes to have information about doping practice, or a specific doping breach, to give evidence in an interview.
ASADA - which is in the midst of a major probe into Australian cycling after the Lance Armstrong scandal, and is now launching an AFL investigation - would also have the right to compel witnesses to produce documents or related material.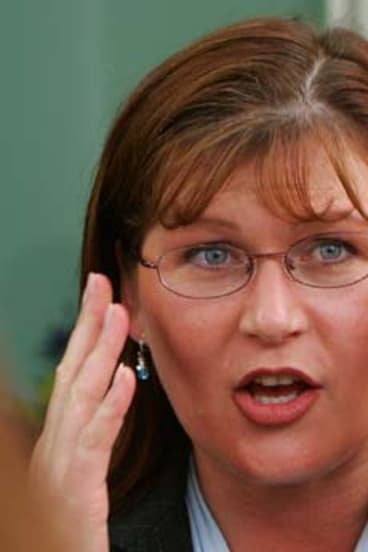 As it stands, any witnesses ASADA is interested in talking to for a doping investigation can refuse the agency's requests for evidence.
If the bill is passed, in the event of a refusal, ASADA chief executive Aurora Andruska could issue any persons of interest with a disclosure notice. Andruska would have the power to issue such a notice not only to athletes or related sports personnel, but to anyone believed to have information on doping or a doping breach.
While the AFL has rules under its anti-doping code that insist relevant parties co-operate with any investigations, the new bill gives ASADA unprecedented power and control over doping probes. The major boost to ASADA's powers has been championed previously by Australian Olympic Committee boss John Coates and was a key recommendation of former Supreme Court judge James Wood, who carried out a federal government-charged investigation into doping in Australian cycling. His findings were tabled in January.
Senator Lundy is set to make a major announcement in Canberra on Thursday morning with Minister for Home Affairs Jason Clare. It is understood the introduction of the bill to bolster ASADA's powers is related to the announcement.
Samantha Lane joined The Age in 2005 and has specialised in the coverage of Australian Rules football, cycling, Olympic sports and drugs in sport. A Quill award winner and part of the Fairfax team that won a Walkley award in 2014 for its coverage of the AFL's doping scandal, Sam has rich multimedia experience. She is part of the Seven network's Saturday night AFL television coverage and was previously a panellist on network Ten's Before the Game. Sam was The Age's Olympics reporter for the 2012 London Olympics, and covered the 2010 Delhi Commonwealth Games, 2008 Beijing Olympics and 2006 Melbourne Commonwealth Games for Fairfax. Her work has won awards from the Australian Sports Commission, the Victorian Institute of Sport, the AFL Players Association and the AFL Coaches Association.