J o Kamira and her colleagues call it the CSI effect, the belief that crimes can be solved in an hour and that everyone, no matter how inexperienced can try their hand at some workplace detective work.
In the increasingly fraught world of workplace relations, it can be a costly mistake.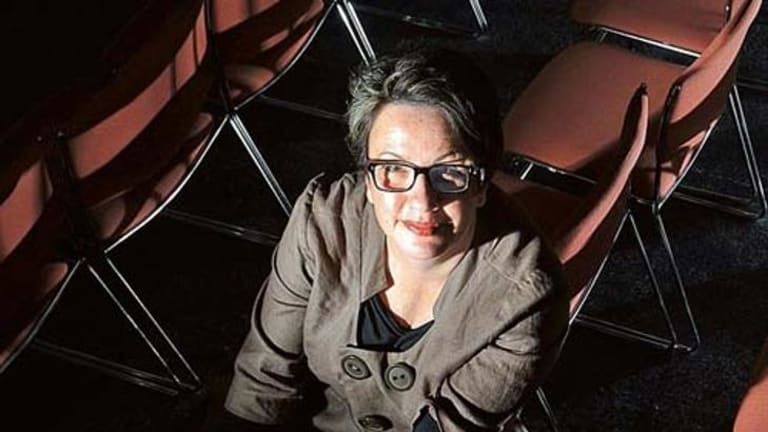 As a veteran of more than 1000 workplace investigations, on everything from fraud to every form of harassment you could think of, and some you couldn't, Kamira should know.
Her company Wise Workplace Investigations, 10-years-old next month, is finding demand for its services growing as laws regulating our conduct at work gets more and more complex.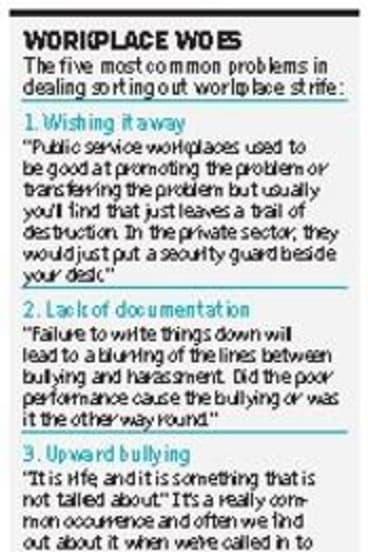 Wise was born when Kamira and her business partner Harriet Stacey were lured out of academia by the opportunity to solve a particularly juicy case of malfeasance in the NSW public service.
''My business partner Harriet and I used to work for the school of policing studies at Charles Sturt University and I was considering my career options and whether I wanted to continue teaching investigation or if I wanted to get back into actually doing them,'' Kamira says.
''Then the head of human resources for a NSW government department called me up and said: 'you did some training for me, now perhaps you'd like to put your money where your mouth is and tell me why one of the senior managers has paid back three cab charges to the value of $75.''
''It was really unusual behaviour for a senior finance manager. Anyway, a quarter of a million dollars worth of fraud later, Wise was born.''
In the intervening years, Wise has grown to 12 staff operating from Sydney and Canberra, and made its name sorting out problems in Commonwealth, state and territory public service workplaces.
But in the post-Fair Work Australia world, the private sector is turning to consultants like Kamira in greater numbers.
''We're starting to do a lot more private sector but when we started, it was very rare because a lot of the time the private sector would sort things out internally, it's the biggest change we've seen.''
''In the public sector, there's a whole lot of policies governing how you go about these things but in the private sector that usually didn't occur,'' she says.
''If someone stuffed up, they were out the door. But with with the Fair Work Act, businesses are starting to see that processes have to be followed and procedural fairness has to be afforded. A lot of companies, especially smaller private companies just can't afford to get it wrong because it's going to cost them a fortune if it goes to Fair Work.''
As the Christmas party season reaches its height, the former Australian Federal Police drug squad cop is braced for a flurry of phone calls in the New Year as the dust settles on a multitude of festive indiscretions and she has a warning to bosses: be prepared.
''Behaviour at a function, can have big ramifications down the track, a lot more serious than a bit of embarrassment the next day at work,'' she says.
But the news is not all bad for employers, making sure everyone knows where they stand before the party starts can work wonders.
''They must ensure that staff know exactly what their obligations are,'' Kamira says.
''So it needs to be clear if it is a work function and if it is on work time. They have to remind their staff exactly how they should behave. If they're providing alcohol, then they must be responsible in the service of alcohol. Staff need to be aware that the obligations might extend a little bit further, perhaps if the work Christmas party kicks along somewhere else afterward. But obligations don't have to made clear in a heavy way, it can be done in quite a light way.''
For anyone who is worried about one of the human resources' most dreaded word right now, bullying, Kamira says that things are not always as they seem.
''It's a word that gets bandied about a lot, sometime in an arbitrary way, but a simple management request is not bullying,'' she says.
''You'll get a situation where the boss asks someone to do something and they come back and say; 'you know what, you're bullying me,' and if there's no documentation the whole complaint goes ahead.''
Then there's the emerging breed, the upward bully, the employee who keeps their bosses terrorised with the threat of a human resources complaint. ''It's a really common occurrence and often we find out about it when we're called in to investigate someone's complaint and then find that the complaint is totally unreasonable and the complainant turns out to be the bully.''
But high profile cases like the David Jones sexual harassment scandal have left some managers paralysed in the face of a claim.
''They freeze when they hear the word harassment and even more so after the David Jones case.''
''There is almost a greater inaction now than there was previously, so for example I had one where a boss asked me; 'What's the problem? It was only a little bit of sexual harassment.'''
A really good way to make a bad workplace problem worse, Kamira says, is for a manager or human resources worker to rush in with an ad-hoc inquiry. Really bad idea.
''We call it the CSI effect, where people watch CSI on the TV and they think a murder can be solved in an hour and you can take fingerprints from puddles. I've been doing investigations of one form or another since 1984 and there's not an investigation I've done where I haven't learned something and I do them every day, day in, day out.''
Noel Towell is Assembly Reporter for The Canberra Times