A WEEK before the budget, the government faces more pressure to expand public dental services and the fallout from an unprecedented outcry from dentists over their treatment by Medicare.
Public dental services have reached a ''horrifying'' state, the Consumer Health Forum says in a public campaign it launches today pressing for government action on the 650,000 people with dental problems who wait an average of two years to be treated.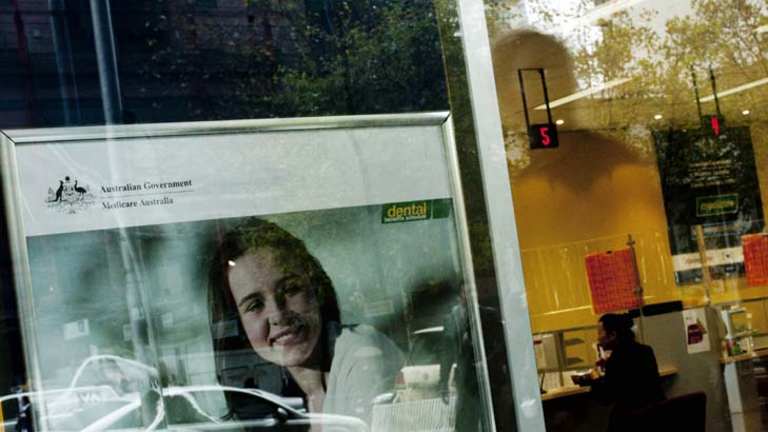 It remains unclear whether the government will meet the Greens' demand to honour its pledge to make a start in next week's budget on the establishment of a ''Denticare'' scheme.
The campaign comes as government officials face a grilling today at a Senate committee inquiry into the pursuit of dentists accused of failing to meet documentation requirements in claiming payments under the Medicare chronic disease dental scheme. More than 200 dentists are estimated to have written to the inquiry to strongly criticise being targeted for what they say are unjustified demands for repayment of money for failing to file the necessary paperwork for services they had carried out correctly and in good faith.
The government has estimated that more than $21.6 million has been claimed outside the rules with 65 dentists so far found to be non-compliant. It has received just $259,427 back from dentists who have received demands for repayment.
The Human Services Minister, Kim Carr, would not comment yesterday on what measures the government would take to recover the money, saying it was inappropriate to comment before the Senate committee hearing.
Shane Fryer, the president of the Australian Dental Association, said he had never seen such widespread criticism from dentists of a government measure. The reaction, he said, was likely to weaken dentists' confidence in any future government dental schemes.
The chief executive of the Consumers Health Forum, Carol Bennett, said it was ''appalling'' that only 11 per cent of people actually receive any dental treatment in any one year. Under the forum's proposals, there would be priority access to dental treatments for those who need it most.