The federal bureaucracy's growing addiction to security vetting causes immense problems, not least to the public servants who help feed it. Unfortunately, there are no signs that anyone is fixing the mess, but plenty of signs it is worsening.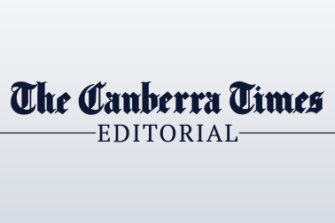 Last week, Labor MP Julian Hill raised concerns in Parliament about AIM Screening, one of the private companies that carries out background checks of officials who need to access highly classified information. Mr Hill pointed out that four of the firm's directors were foreign-born (two in the United States, one in Britain and one in China). The Defence Department assured him that those potential sovereign risks were managed appropriately, as the directors had no access to details of the staff undergoing vetting.
Nonetheless, Mr Hill also revealed how these highly confidential details are handled during the vetting process. "Sensitive personal information of Australia's most senior public servants – including sexual behaviour, financial, medical, drug and alcohol issues – is being whizzed around by Toll couriers to private contractors."
Whether that is appropriate warrants debate. The broader concern, however, is why 22 companies, such as AIM Screening, are even involved in security vetting.
The Australian Government Security Vetting Agency was set up about nine years ago in response to the then chaotic, decentralised approach to providing security clearances. At the time, government agencies bought their own vetting services. The new vetting agency, the government said, would improve the efficiency of vetting, eliminate duplication and cut the long queues for clearances.
It's very likely that the efficiency of vetting has improved. However, through no fault of the agency or its staff, lengthy waits for clearances continue to cripple government recruitment. We can't measure the costs, because the government doesn't report them. (The Defence Department says the vetting agency's budget is classified.)
Nonetheless, the out-of-control demand for clearances has forced the agency to rely on the private sector to help deal with its workload, even though one of the reasons the agency was created was to reduce this reliance.
This demand is the problem, not the vetting process itself. There is no need for every public servant or government contractor to hold a security clearance. Yet almost all jobs are advertised as having this requirement.
The cause, to be frank, is senior public servants' risk-aversion and laziness. Risk-averse, because they tend to overclassify documents that don't actually need costly protection. Lazy, because it is easier to vet all staff than to design appropriate databases, workplaces and practices that limit access to information to those who genuinely need it.
About 3½ years ago, a report on government red tape recommended scrapping the default practice of giving new staff a baseline clearance. This would save many millions of dollars a year, free up the vetting agency to do its core work, and likely cut the waiting times for all types of clearances. Alas, nothing has happened. It seems no one's bold enough to suggest that it's ever possible to pay too much for security, even when that "security" is nothing more than a wasteful barrier.