Treasurer Wayne Swan thinks Tuesday's rate cut was good. It wasn't. The cut is not going to make one iota of difference in people's behaviour, Christmas or no Christmas. First of all, it just tightened the noose around self-funded retirees so they won't be spending any more money. Second, the cut, in the Treasurer's words, gives the average Australian an extra $50 a month to spend. Guess what? The average Australian's electricity bill has just gone up by $50.
Having to continue to cut interest rates in an attempt to stimulate the spending is hardly a sign of a healthy economy, quite the contrary. The Reserve Bank continues to have to react to the government's misplaced economic policies including the slashing and burning of services in their manic and relentless pursuit of a surplus come next May. The only reason the government is so set on the surplus is to placate Tony Abbott. Well, the government was not elected to placate Tony Abbott. It was elected to manage the economy for the benefit of all Australians. It's about time they get on with the task. They could start by raising taxes.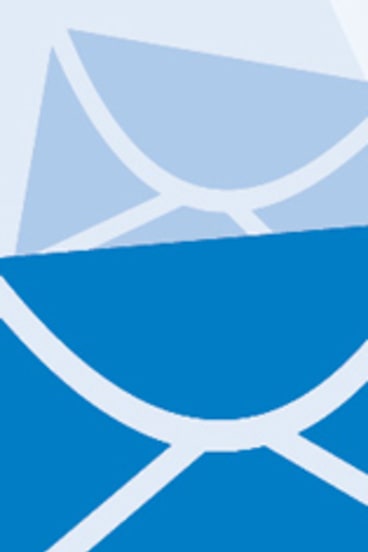 Anne Willenborg, Royalla, NSW
Here we go again; Treasurer Wayne Swan on ABC news on Wednesday morning criticising the big four banks for not passing on the full rate cut of 25 basis points.
If Mr Swan would run the Australian economy the way our banks run their businesses, perhaps we could have a budget surplus every year instead of going further into debt.
R. Heins, Deakin
Super rules unfair
Despite the disquiets regularly expressed by people such as Paul Keating and senior bureaucrats, superannuation issues seem to lurk below most people's radar.
The warnings by the head of the Treasury, Martin Parkinson (''Self-run funds 'threaten super system''', November 20, p18) is an alarming reminder to the community of the dangers of a badly designed, mal-administered and easily manipulated ''nest egg for the future''.
If Messrs Parkinson and Keating are right, then what we have is a very poor, easily abused and regressive saving device as a supplementary/alternative plan to the normal taxpayer-funded universal age pension.
Setting aside considerations of overpaid fund managers, investment risks, fees, global financial crises etc, the most damaging aspect of this dubious saving device is its divisive effects because of its unfairness, inequalities and discriminatory entitlement rules
Of particular interest are its generous taxation concessions which in practice result in the subsidisation of a small number of very rich ''savers'' by the bulk of taxpayers, whether or not they are benefiting from the superannuation guarantee levy.
Thousands of millions of dollars in tax revenue are forgone because of over-generous concessions which only the rich can afford to take advantage of. The rest of us foot the bill in the form of higher taxes.
John Rodriguez, Florey
A perilous state
For the federal Labor Party to consider handing decision-making powers over major environmental decisions to the states is ludicrous, and will cost them votes.
A decision like this will wind back the clock 40 years. The states are already cash strapped. The Business Council (which is pushing this) only sees the dollar signs, not the quality of the environment in which we live. Just remember past state government decisions over the allocation of river water, the Franklin Dam, Wesley Vale pulp mill, James Price Point, CSG fracking, and the destruction of old-growth native forest. All disastrous and parochial decisions made by states.
Colin Handley, Lyneham
Ed Dobson (Letters, December 5) suggests that varying electricity prices depending on the time of use to reduce peak demand may be an impractical proposition. Actually this is available already and many locals have time-of-use-capable meters installed.
ActewAGL already has a time-of-use billing option ('SmartSaver' plan). Our dishwasher came with a button that lets me set it up for a delayed start. It is usually convenient to run it in off-peak times, or at least ''shoulder'' periods rather than during peak times. We have a timer switch for the electric boost of our solar hot water so it only comes on (if needed) during off-peak times. We can over-ride that if we have many guests. Compared with ActewAGL's flat rate, just these two measures have been saving my family about $40 a quarter since mid-2009.
Peter Campbell, Cook
Conspiracy sunk
George Beaton (Letters, December 4) asks the question: ''Am I guilty of seeing conspiracy theories where none exist?'' to which the answer is yes. A prima facie case has been established that Captain Stefan King has claimed and been paid allowances to which he is not entitled. The allegation is now being tested in a court of law, and any decision will be subject to appeal.
In this respect, he is being treated no differently to someone who allegedly claims and is paid benefits from Centrelink, to which they are not entitled. In addition, since his evidence in the children overboard affair, Captain King has been promoted to his current rank, as well as being posted to command one of the navy's largest establishments. Hardly the actions of a navy hierarchy determined to make him sorry for his actions in that sorry affair.
Les Roberts, Kaleen
The wife of captain Stefan King has defended her ex-husband (''Navy captain stands by ex in fraud case'', December 4, p3) who is accused of falsely claiming entitlements for being away from her when he was having love affairs and they were no longer in a proper relationship. But what is a proper relationship and who can define this? His wife explained that they remained married and lived in the family home until they divorced. Her captain came home on weekends. There was no fraud. The family separation allowance was authorised.
If all public servants receiving the living-away-from-home allowance while having an affair were accused of defrauding the government and had to pay back their claim, the budget would quickly be in surplus.
Noelle Roux, Chifley
Unbalanced stance
In her column (Times2, November 27, p2) about the recently released 2012 Census of Women in Leadership, Jenna Price writes, ''We need to force companies to think about gender balance in hiring for the workforce and in the appointment of directors.'' She also writes, ''I'm all right for giving Conway [Equal Opportunity in the Workplace Agency director Helen Conway] the right to fine companies who don't comply.'' I'm sure we would all be in favour of giving women equal opportunity, if they don't already have it. However, to suggest boards be coerced into appointing a female to a position at the expense of a more highly qualified male is not ''gender equity''. In plain terms it's sexual discrimination, and, if it's enforceable by law, it's institutionalised sexual discrimination.
Henry Lawrence, Belconnen
As a matter of fact
There are several inaccuracies in Alex Millmow's article ''Canberrans who steered the course of Australia'' (December 4, p11). Firstly, volume 18 of the Australian Dictionary of Biography will be launched on Tuesday, (not Thursday) December 11, at 6pm in the Common Room, University House by Professor Ian Young. Secondly, the inception of the dictionary was in 1962, not 1966. One of the main instigators of its founding was Sir William Keith Hancock, who was chairman of the Australian Dictionary of Biography from 1959-65.
I don't know where Millmow got his information, but so far as I know, it was not from the ADB.
John Farquharson, Tura Beach, NSW
Sword mystery
I was delighted to see the dramatic photograph of British Hussar officer Captain de Groot slashing the ribbon at the opening of the Sydney Harbour Bridge in 1932, 80 years ago (''Fairfax donates photo collection to NLA'', December 4, p5). His action in hijacking the state premier Jack Lang's role in the opening of the bridge has passed into Australian folklore.
What is most significant about the event is that de Groot managed to humiliate the authorities. Their response was to arrest him and take him to a lunatic asylum, in an obvious effort to humiliate him. He was soon declared to be perfectly sane and released.
The Canberra Times (March 26, 2004, p5) reported that his long-lost sword had been rediscovered in the possession of a relative in Ireland. Where is it now?
Robert Willson, Deakin
Ungodly decision
The proposed sale of St Patrick's Church, Braddon, for commercial redevelopment, and the associated development of high-rise apartments on the cathedral precinct at Manuka seem to me to be at variance with the purpose for which the two sites were originally granted to the church.
Both St Patrick's, Braddon, and St Christopher's Cathedral precinct are centres of significant religious activity. Any structures used or erected on those sites should be related to the church's mission rather than commercial property activity.
Where will the money come from to support the church's mission? Former archbishop Mark Coleridge pointed out that in the past the church had made successful appeals to the laity for financial assistance.
Involving the laity in the church's mission and associated church activities will affirm the ''co-responsibility'' of the laity for the church's work recently referred to by Pope Benedict, and avoid the fracturing of the relationship between bishop, clergy and laity that could be brought about by the commercialisation of the church's real estate.
Frank Mines, Nicholls
Accusing Israel of apartheid is offensive and misinformed
In Rick Kuhn's article ''Israeli apartheid left intact'' (Forum, December 1, p7) he offensively accuses Israel of apartheid, ignoring the reality that Palestinians who live in Israel, Israeli-Arabs, have full equality before the law and that both Hebrew and Arabic are Israel's official languages.
How can Kuhn possibly claim apartheid when Israeli Arabs serve in the Knesset (parliament) and on the Supreme Court? I don't know when he was last in Israel, or if he has ever been. I was last there towards the end of October this year and while I did not go near Gaza, I did spend time in and drive through a major portion of the West Bank. The prosperous villages on the run through Megiddo, Umm el Fahm, and up to Afula and Nazareth are great to see. And to see Jews, Arabs and Christians working and socialising together as I saw in places like Afula presents a very different picture to the one we generally see. There are different laws for Palestinians living in the West Bank and Gaza Strip; they elect their own government and are responsible for their own laws, which is essential as they work towards a viable Palestinian state.
Underlying Kuhn's outrageous arguments is that he appears to not support a two-state solution; therefore he dismisses the rights of both Jews and Palestinians to self-determination.
Bill Arnold, Chifley
The claims Rick Kuhn makes to substantiate his disgraceful allegation that Israel is an apartheid state reflect ideology and myth, not reality (''Israeli apartheid left intact'', Forum, December 1, p7).
Israeli Arabs have full equality under the law. However, as in every other country with minorities, social gaps and some discrimination exists. But the government, high court and civil society are achieving much to reduce both - the number of Arab civil servants is up 78 per cent since 2003, well-funded programs exist to encourage and support Arab university students, gaps in welfare budgets are closing, and tax breaks and other benefits for communities under the current ''national priority areas'' program today disproportionately benefit Arab-majority areas. Arabic is legally deemed a national language which means schools are funded by the Israeli government and taught in Arabic.
Furthermore, official government publications, forms and telephone hotlines are available in Arabic. Meanwhile, east Jerusalem Palestinians have the right to Israeli citizenship if they want it. Alternatively they can choose, as most do, to remain permanent residents, retaining most citizenship rights, but not the right to vote, and with the possibility of losing residency if they cease being residents. This is similar to the provisions of Australia's permanent residency laws.
Since Israel does not wish to annexe the bulk of the West Bank, which will hopefully form part of a future Palestinian state, Palestinians living there are not offered citizenship but the vast majority do live under the elected Palestinian Authority.
Kuhn can dream all he wants of a global Marxist utopia but his desire to legitimise this morally and historically bankrupt ideology with fabrications and misrepresentations is pathetic.
Allon Lee, policy analyst, Australia/Israel & Jewish Affairs Council, South Melbourne, Vic
Reprimand futile
So, Foreign Minister Bob Carr has had his department haul in Israeli ambassador Yuval Rotem for a ritual flagellation with a limp lettuce leaf over Israel's latest land grab, made in response to the vote by the United Nations to give Palestine observer status. The Israelis know we will take no concrete action, no matter what they do. ''Israel wants peace'' screams one placard behind the ambassador in the accompanying photo on The Canberra Times website. Yes, and it will bomb, shoot, starve and obliterate until those pesky Palestinians lie down and accept whatever peace Israel dictates to them.
Israel has but eight friends in the world, 41 countries who don't have the courage to stand up to this rogue state, and 138 ''enemies''. But this is all irrelevant when your country is predicated on a notion of racial superiority conferred by a mythical being. Oh, and billions of dollars' worth of US weaponry every year doesn't hurt.
Paul McElligott, Aranda
To the point
PREDICTION GETS OVER HUMP
Further to R.J. Wenholz (Letters, December 4), I predicted that traffic would seek other streets in Holt to dodge Spofforth Street speed humps. This was published in your newspaper on December 31 last year, before this happened. The last sentence read, ''It seems that our powers that be will be like the dog that is going around in circles chasing its tail.'' It seems that I am a soothsayer.
Ken Wood, Holt
DAUGHTER'S PRIVATE PAIN
My daughter has been in a private health fund (and on the highest level) for many years. Recently she underwent a nose operation to rectify an annoying situation; the treatment (not cosmetic) was conducted in a hospital and her stay was covered by her fund. She anticipated a reasonable gap payment after the doctor's bill (about $4500) but after Medicare and the gap she was still out of pocket about $4000 - ouch! This area could use some fine-tuning if the ''experts'' hope for people to remain with private health funds.
Dee Hebden, Spence
STATEHOOD ONE SOLUTION
It seems to me, as a long-time observer of the Middle East situation, that giving Palestinians even notional recognition of statehood by the United Nations could go a long was towards weaning them from Hamas.
Eva Reid, Farrer
POINTLESS EXERCISE
Calling in the Israeli ambassador to express our displeasure at the proposal to build another Israeli settlement on disputed land on the West Bank, although a welcome change of direction for Australia, is a pointless exercise. Until the United States starts turning the screws on Israel, no amount of preaching to ambassadorial staff will change a thing and there is little hope a newly re-elected Barack Obama has the courage to take a much-needed stick to Israel.
D.J. Fraser, Mudgeeraba, Qld
STUART CROSSES THE LINE
Maybe Robyn Archer is a bit over the top, but Nicholas Stuart is well under the bottom (''Sadly capital still a city of lite'', December 4, p11).
Frank McKone, Holt
GET RAIL BACK ON TRACK
The editorial, ''At some point, rail is the future'' (December 4, p10) considers rail as one of the ''public transport options''. Indeed, planning will take some time. Any rail model which does not factor in freight as a major activity, if not the major activity, is not seriously addressing the issue. Australia's distances preclude limiting rail's role to ''public transport options''. Even The Flying Scotsman could offer serious competition to air travel.
Gary J. Wilson, MacGregor
Keep your letter to 250 words or less. References to Canberra Times reports should include date and page number. Letters may be edited. Provide phone number and full home address (suburb only published).
Morning & Afternoon Newsletter
Delivered Mon–Fri.