Newly elected Liberal Senator Zed Seselja has begun talks with the Coalition government on its promise to use only natural attrition to reduce the public service by 12,000.
At the formal declaration of the ACT Senate poll on Tuesday, he said he had just come from a meeting with Finance Minister Mathias Cormann about public sector jobs.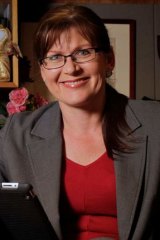 ''What I got from him was the view from the government that they will continue along the lines of what they promised at the election, which is that the savings will be through natural attrition,'' Mr Seselja said.
''I think natural attrition is the most responsible way to make savings if you're going to make savings in the staff budget.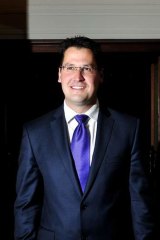 ''Much of that attrition will be through retirement, I suspect, and so those people will continue to be part of our community, part of our economy, and no doubt plenty of them will find part-time work.''
The distribution of preferences by the Australian Electoral Commission on Tuesday put Mr Seselja above the one-third quota of votes needed to win the second ACT Senate seat.
He won without the need to distribute preferences from the Animal Justice Party and the Rise Up Australia Party, which put the Liberal Party ahead of the Greens on their how-to-vote cards.
Most of the other minor parties had directed their preferences to Greens candidate Simon Sheikh ahead of the Liberals.
Labor's Kate Lundy, who has served in the Senate since 1996, had already retained her seat.
In the ACT, Labor's primary vote in the Senate fell by 6.4 per cent, the Liberal Party failed to make a quota in its own right and 30,000 voters opted to vote for minor parties.
The formal declaration was conducted in the King's Hall at Old Parliament House, the home of the Museum of Australian Democracy.
Senator Lundy did not attend due to a prior commitment in Sydney.
''It has been an honour to serve the people of Canberra these past 17 years and I enter the new Parliament with a strong sense of purpose,'' she said. She said she had sharp memories of what happened to Canberra under the Howard cuts.
''I still have as strong a fear … that they will use any excuse just to slash and burn with no regard to the value of the public sector,'' she said.
Ross Peake is a senior reporter for The Canberra Times