Is money being wasted through excessive spending on fire protection in Australia?
That question has been raised by an insurance researcher, Brian Ashe. He answers his own query with a resounding ''yes'' while conceding that a ''rational analysis'' is bound to anger those who lost their homes in a bushfire.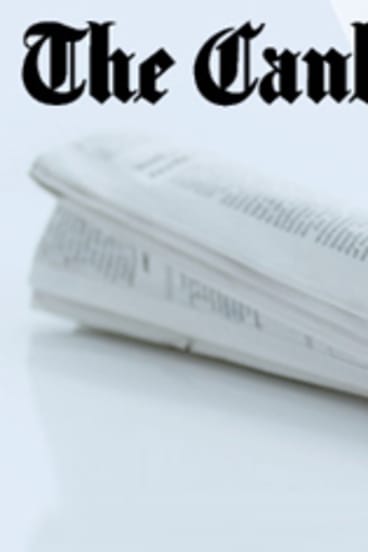 Dr Ashe gained his doctorate studying the cost of fire and now works with an insurance industry funded research centre.
The decision to apply cost-benefit analysis to fire prevention will leave many Australians feeling uneasy, particularly the hundreds in Canberra and other parts of Australia who have lost everything when bushfires roared over their houses.
Still, it is valid for Dr Ashe to postulate his hypothesis as a way of sparking public debate. As governments strive to live within their budgets, it is appropriate to examine how taxpayers' funds are being spent. On that basis, is it a wise investment to put about $12 billion into fire prevention when the cost of injury, lost lives and property is said to be $1.7 billion?
The researcher believes that it is not being spent as wisely as possible, and therefore offers an alternative scenario where the $4.5 billion of the money spent on fire safety is instead returned to businesses and consumers as tax cuts. His modelling suggests health and nutrition would improve, saving between 90 and 225 lives a year.
At this point some readers could be expected to disagree violently, arguing that lost lives should not be subjected to the cold, hard stare of economic modelling.
Anyone who has lost a loved one in a bushfire could be expected to be very angry at such a prospect. However, a mature community should be able to at least discuss this sensitive topic, looking to examine the merits or deficiencies of the argument.
If, as is argued, the fatality rate in bushfires is not responding to more money being spent on fire management and protection, should the money be diverted and, if so, how else could it be spent?
Even a cursory look around a Canberra mall is enough to demonstrate the scale of the wave of obesity that has descended on Australia. As a nation we should be ashamed of this situation.
More money could be spent on health promotion campaigns to help save the lives of those who seem unable to help themselves. But where should it come from when the pool of taxpayer funds is limited?
It would be insensitive to fire victims to simply reduce the differing priorities to a blunt competition for increasingly scarce resources. The issue is particularly sensitive for Canberra where the anniversary of the deadly 2003 bushfires has been commemorated with respect
and sensitivity towards those who lost loved ones and homes.
But this is an issue worth debating and it is important to conduct any such debate calmly.
Morning & Afternoon Newsletter
Delivered Mon–Fri.