Canberrans use the remarkably drab moniker Civic to refer to their city centre. (Its official name, City, is even more bleak.) Many residents have complained over the years that our metropolitan centre deserves its dreary title. Civic has never lived up to the vision of Canberra's designer, Walter Burley Griffin. Inspired by the ''city beautiful'' movement that was popular among early 20th century planners, Griffin wanted a city defined by wide, majestic boulevards, parks, gardens and water features. In other words, he envisaged a city best enjoyed by those who walked through it.
Nonetheless, Griffin could not have been expected to predict the social and planning revolution caused by the private motor vehicle last century. Ultimately, cars shaped the way Canberra grew as much as did Griffin. What Griffin wanted to be bustling pedestrian thoroughfares are now, for the most part, merely empty spaces. Civic is also effectively cut in half by Northbourne Avenue, which has long kept people from wandering by happenstance into the city's west. In recent years, that half of the city has begun, slowly, to attract more workers, shops and offices. But roads, cars and the parking spaces that they need still dominate Civic. It's far from being a pedestrians' paradise.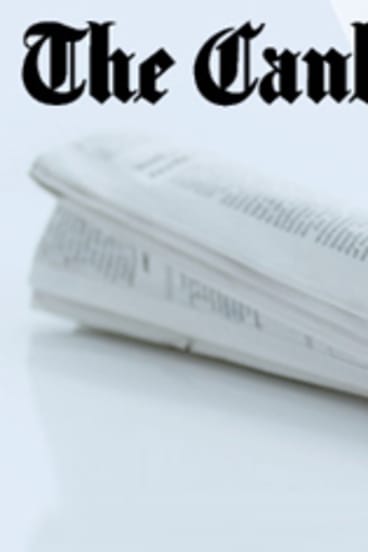 The ACT government has toyed with various ideas over the years to enliven the city centre. This week, it published the latest: three proposals, each from different urban designers, on how to attract more foot traffic to Bunda Street. Each of the designs differ, but an emerging theme is of a boulevard shared by walkers, cyclists and drivers, with the latter restricted to travelling at 10km/h or 30km/h.
Shared zones are not a new concept; they exist in many small European cities, where fears that they would imperil pedestrians and cyclists proved unfounded. Nonetheless, some Canberrans say that such zones are dangerous and will impinge on their ''rights'' as motorists.
We hope the government doesn't baulk at embracing at least some of the proposals' sound ideas, which have been discussed for many years without substantive action being taken. Transforming Bunda Street is a small project - it has only a small budget, too - and it won't transform Civic. But it may show the many doubters that fewer cars, and slower cars, in our city centre will help to bring the people out and make it a cheerier, livelier, safer place.
Nonetheless, the barriers that prevent Civic as a whole from becoming the inspirational metropolis of which Griffin dreamed may take decades to remove. One of those barriers is the vast acreage of car parks - a waste of the capital's prime land - that separates the city's precincts. Another is the lack of a rapid-transit system, such as light rail, to bring large numbers of commuters into Civic, which would allow a denser city centre. Overcoming these problems may be difficult, even costly, but doing nothing to improve Civic may eventually cost us more.
Morning & Afternoon Newsletter
Delivered Mon–Fri.