I have been intrigued by the position adopted by some in the local construction industry recently in relation to the recommendations coming out of the inquiry which led to the Getting Home Safely report.
Some have suggested that implementation of the recommendations will lead to increased cost pressures on their businesses in an environment where the construction industry, which has been a mainstay of the local economy for many years, is already under significant pressures due to the reduced amount of work coming down the pipeline. This is a curious argument.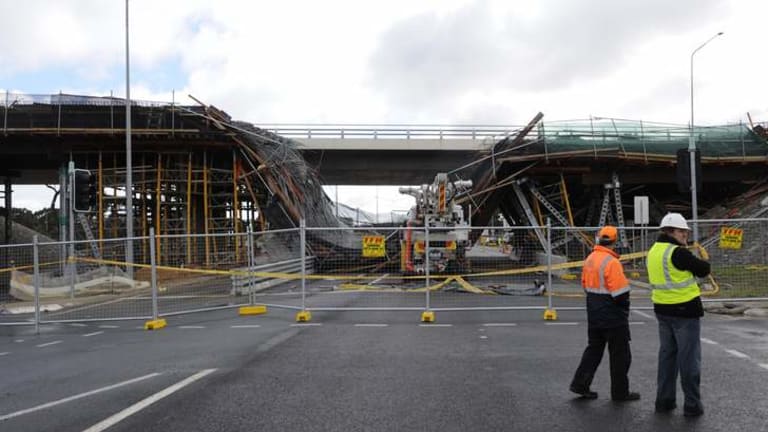 If you closely analyse the inquiry report you will find that, other than one minor suggestion regarding health and safety committee training, it makes no calls for any additional legislative requirements outside those which already apply in the ACT and virtually all other Australian states and territories.
Presumably none of our local companies would say they are not already complying with those laws. In fact there would be few, if any, who have not recently asserted, in order to win whatever work they are currently undertaking, that they are most certainly complying with those laws. Most tenders call for such a commitment from the contractor.
So where might these additional costs come from if not from more safety laws? What does the inquiry report recommend if it doesn't call for additional legislative requirements?
Well, first off, the inquiry findings are predicated on an assumption that not all construction companies are complying with their legislative obligations - and there are many who would concede this is so. Usually such companies are written off as a rogue element, often coming in from outside and undercutting local businesses through practices which include dodging compliance with local laws. This rogue element has been the bane of responsible local construction firms for some time.
So what does the inquiry report recommend we do about this?
It proposes a number of solutions. It recommends we improve the capacity of the regulator, WorkSafe ACT, to catch and impose sanctions on those who are not complying with our laws - the rogues - because responsible companies are already complying with the law.
It recommends the government improve its procurement processes to reward companies which are complying with the law and thereby, by implication, to penalise those who don't. It also recommends the government put in place processes to assure itself that once a contract has been won, the winning company does what it said it would do, i.e: comply with the law - a reasonable suggestion, many would say.
It also suggests we help companies to comply with the law by improving the way we spend money on training, by reducing an unhealthy focus on paperwork rather than actual work practices and by providing better guidance through the industry representative bodies on how companies of varying sizes should go about fulfilling their legislative obligations.
Companies which are already complying with the law, therefore, have nothing to fear from such an approach. They should in fact welcome it - as it is designed to weed out the rogue element who are undercutting responsible companies and driving standards down in what is a highly competitive environment.
But what about the new levy to pay for the cost of regulation - won't this add to business costs and drive companies to the wall?
Neil Evans from the Housing Industry of Australia doesn't seem to think so. He has said that the 0.015 per cent additional charge on a workers compensation premium seems ''quite reasonable'' and that the impact will be ''minor in terms of dollars''.
In any event, why would such a levy drive local companies to the wall when similar levies, albeit in different forms, are in place in almost every other state and territory? Somehow construction companies elsewhere have managed to stay afloat and pay their levy - why can't ours?
Shouldn't construction companies, then, rather than focus on this perceived additional cost, consider the cost savings that are there for the taking in our local industry? And if such cost savings are available, might not they be the saviour of an industry facing tough times?
The data published by Safe Work Australia for serious injuries in the construction industry indicates we have the worst safety record in the country, with the exception of Tasmania.
Our performance in this regard is more than 30 per cent higher than the national average. That is, we have more than 30 per cent more serious injuries per 1000 construction workers than the national average.
With many local companies paying an amount about 7-8 per cent of their wages and salary bill in workers' compensation premiums, and some much higher, wouldn't even modest safety improvements result in a dollar windfall far in excess of the 0.015 per cent levy?
Even if we got half way to the inquiry report's call for a 35 per cent improvement in our safety record, this should deliver substantial reductions in workers compensation premiums for local companies. Rather than just saying ''safety is our number one priority'', when the record clearly shows that it isn't, wouldn't local companies be better served by demonstrating through their actions their genuine commitment to the safety of their workers?
If they embraced the need for change, we might even see a win-win outcome for workers and for construction companies.
What would a committed company look like?
A company that is genuinely committed to making safety a priority would probably do most, if not all, of the following things:
■ Their directors or management team would engage in regular, genuine, safety walks - questioning practices and following through on issues they identify as concerns, sending a clear message to middle managers and to workers that they really do care about safety and want to see safety concerns addressed, not overlooked or suppressed;
■ The management team would monitor and review their safety record on a regular basis - they would all know what their current safety record is, what their weaknesses and strengths are, what their key health and safety risks are and what they are doing to manage them;
■ They would actively encourage worker participation - workers would be encouraged to speak up about safety, and foremen, site managers and supervisors would be given the support and the skills to consider such concerns and, where appropriate, recommend and implement improvements;
■ Management would take decisive steps to eradicate cultures which suppress workers voicing their concerns;
■ They would acquire and/or access competent safety advice and they would give safety managers real authority to ensure their concerns are addressed; and
■ They would use their purchasing power to ensure they only used sub-contractors who committed to the same level of commitment they have - they would support and encourage the better sub-contractors to take the safety journey with them.
Many construction companies across the country have taken that safety journey - and stayed profitable. Some local companies have too.
There is no reason why the rest can't as well.
Mark McCabe is the ACT Work Safety Commissioner and the senior director of WorkSafe ACT, the work health and safety and workers compensation regulator.