When Tony Abbott named his cabinet after last year's election, the dearth of women was striking.
But another omission raised eyebrows, too, at least in Canberra: leaving out the talented Arthur Sinodinos.
He settled for the lesser post of assistant treasurer, which seemed a modest brief for a man who had so effectively headed John Howard's prime ministerial office and lent his government much of its strategic and intellectual ballast.
Some wondered aloud if there were things we didn't know. And that prompted rumours that Abbott's chief of staff, Peta Credlin, had quietly ensured the preferment of the West Australian Mathias Cormann to the cabinet post of Finance, which had been thought most likely for Sinodinos.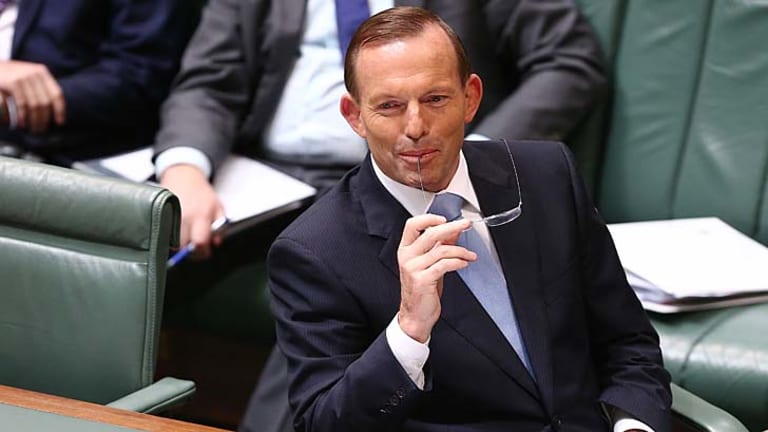 But if so, why? Was it professional insecurity - the new chief of staff not wanting a predecessor so close to the throne? Or was it Credlin detecting faint signals of embarrassment down the track?
In this sense, the federal political implications of yet more sleaze coming to the surface in NSW politics may have already begun.
In the interregnum, between running Howard's office and returning to the capital as a parliamentarian, Sinodinos enjoyed a brief but extremely well-connected business career featuring, among other things, a lucrative stint as a board member and as chairman of Australian Water Holdings. It turned out to be an Obeid-linked company.
Sinodinos was also an office holder of the NSW division of the Liberal Party during some of this time - and a preselection aspirant.
All of which gives extra weight to questions such as why AWH was donating money directly to the Liberal Party and who authorised such payments. It also raises questions as to who at the Liberal Party end knew the origins of those funds.
Abbott said two weeks ago there was no taint hanging over his assistant treasurer. At the very least, the Obeid-Tripodi-Kelly-AWH-Liberal-Labor complex reveals again how privileged individuals in NSW with access to those in government use their influence to promote private access to public money.
Late last year, former Howard minister Philip Ruddock had some sage advice for the new government. ''I would expect that Tony and those around him would be very much aware of some of the difficult issues that John Howard had to manage in his first year and second year of office in relation to matters of conflict of interest.''
Credlin was no doubt listening.

Mark Kenny is the national affairs editor for the Sydney Morning Herald and The Age, based at Parliament House
Morning & Afternoon Newsletter
Delivered Mon–Fri.