Prime Minister Malcolm Turnbull has accused the Vietnamese government of behaving unreasonably by denying hundreds of Australian veterans access to the Battle of Long Tan memorial site.
Hundreds of veterans and their families were reportedly not allowed access to the site on Thursday night Australian time despite a compromise deal struck between Mr Turnbull and his Vietnamese counterpart.
Long Tan commander Harry Smith was among those who were reportedly turned away.
He told the ABC he planned to "say a prayer for the soldiers lost that day."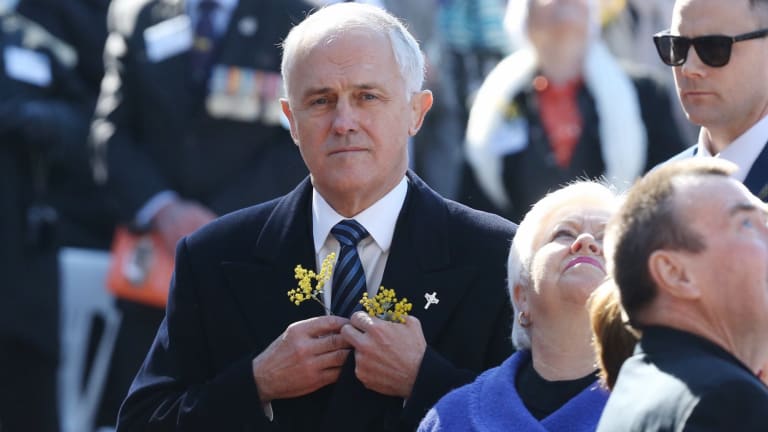 Mr Turnbull said the government remained "very disappointed" by the shock decision on Tuesday to cancel a long-planned 50th anniversary memorial service for the Battle of Long Tan. The decision left 1500 veterans who had travelled to Vietnam in limbo.
Mr Turnbull brokered an agreement with Vietnamese Prime Minister Nguyen Xuan Phuc for small groups of veterans to visit the site and lay wreaths but without music, speeches or medals being worn.
But many of those who tried to visit the site on Thursday night were denied access.
Also turned away from the cross late on Thursday was 82 year-old Keith Payne, the last surviving Victoria Cross recipient from the war, who was set to deliver the Ode of Remembrance at the site.
"PO'd [pissed off] – that's how I feel," he quoted as telling News Limited.
"I can't understand why the Vietnamese have pulled this diplomatic bloody blanket at this time," he said.
Eighteen Australian soldiers were killed in the Battle of Long Tan while at least 245 Vietnamese soldiers perished.
"We're very disappointed that not all the Australian veterans and their families were able to go to the Long Tan complex and reverently commemorate Vietnam veterans day before the Long Tan Cross," Mr Turnbull told Fairfax Radio on Friday.
"We understand that this is obviously a very sensitive issue in Vietnam.
"We respect the right of the Vietnamese government to determine what ceremonies and observances are held in their country but to change the rules literally the day before was very unreasonable."
Mr Turnbull said he had a "frank" hour-long conversation with his Vietnamese counterpart after the main ceremony was cancelled and convinced him to allow small groups of veterans to pay tribute at the site.
He said he understood 700 of the estimated 1500 Australian and New Zealand veterans who travelled to Vietnam for the commemorations did gain access to the area.
Mr Turnbull said any future negotiations with the Vietnamese government over such services would be made "clearly and publicly" so there is no possibility of a misunderstanding.
"It's vital to do that," he said.
Foreign Minister Julie Bishop said this week was the first time she found out that Vietnam was opposed to so many Australian veterans arriving in the country.
"They said it was entirely to do with local concerns, local emotions, local tensions and their desire to put the pain and suffering of the Vietnam War behind them, and that's the way they want to do it," she said.
"I think it comes down to the sheer scale and size of what was proposed this year, but until the government gave us formal notice the other night we had continued to work closely with the Vietnamese government about how much it meant to Australian veterans to be in Long Tan at this time."
Ms Bishop said she and Mr Turnbull had achieved a "breakthrough" which allowed hundreds of veterans to visit the site but she acknowledged hundreds of others had not been able to.
Veterans Affairs Minister Dan Tehan told Sky News on Thursday afternoon that the ban decision had been taken by the central government, which appeared to have intervened over the provincial government.
"A lot of this is always done at the provincial level and they have a very good understanding there of what it means to Australia for us to be able to go there and travel," he said.
"There seems to have been some nervousness at a central government level. It seems to be that that is where the decision was taken."
With Lindsay Murdoch
Matthew Knott is a Fairfax Media reporter based in the United States. He previously worked in the Canberra press gallery and recently finished a Masters of Journalism at Columbia University in New York.