I have no argument with the premise that the ACT's water security is not guaranteed forever (Editorial, January 7). The characterisation of my decision to build a new Cotter Dam and a pipeline from the Murrumbidgee to Googong, but not a water purification plant, as ''cautious'', is however, I think a bit tough.
The two projects will cost more than $500 million and my understanding is that the new Cotter Dam is the only serious dam to have been built anywhere in Australia in the past two decades.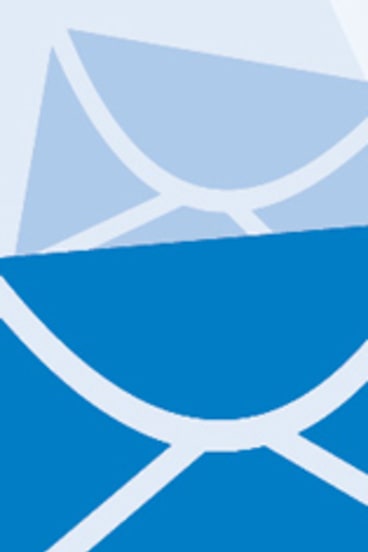 I always thought my decision to proceed with these two projects and not the water purification plant, at this time, was far from being cautious but rather measured and proportionate.
I remain supportive of the water purification option. My decision to not proceed with it was not a ''never-ever'' decision. I never thought the two projects, the dam and the pipeline, would meet all of Canberra's needs for all time.
I did decide, however, that we didn't need all three at once.
Reflecting on the at-times problematic delivery of the Cotter Dam project, the massive cost blowouts and the years-long delay in delivery, perhaps there is a hidden blessing in not having let Actew loose on the building of a water purification plant.
I have no doubt that, in the future, we Canberrans will be drinking purified sewage. It is simply a question of when and who we will trust to build and operate the purification plant.
Jon Stanhope, Christmas Island
Your editorial does not address the core issue at the centre of Canberra's future water security until late in the piece: namely, our ever-expanding population.
Perhaps predictably, the purported solution is to treat the symptoms rather than the cause by reducing per household water consumption.
If there are areas of genuine waste and easy savings to be made then great. But when does the reducing consumption argument reach its end?
Do we rip up all our gardens, scrap Floriade and resort to showering once a year so our household consumption levels are able to accommodate a continuing influx of people?
Canberrans have shown their capacity in the past to reduce water consumption. Our reward? Higher water prices, thanks to Actew's arrangements with the ACT government.
Hence you'll forgive me if I don't feel like doing any lifting on the matter.
Richard Holland, Watson
Your editorial was one of your less-logical commentaries on ACT affairs.
There is no water shortage in the ACT; there never has been.
The reason Canberra's dams dropped to 30 per cent in the drought was massive water releases, free of charge for downstream users, while Canberrans paid through the nose.
Canberra uses less than 5 per cent net of the ACT's average annual inflows. We give most of it away free and then have to buy some back.
How stupid are we? Adelaide is not even in the Murray Darling Basin and pulls out far more water than Canberra's tiny 40-gigalitre cap.
Further, 2000 gigalitres a year of fresh water is wasted by evaporation from the artificial lower lakes cut off from natural estuary flows.
As for recycling sewage, Jon Stanhope was quite right to reject a nasty, expensive and dangerous solution to a non-problem.
Incidentally, one of the sinister effects of high water prices and the fall in water consumption per head to one fifth of its 1950s levels is that Canberra is becoming a dangerous fire trap instead of a green garden city.
No one hosing a house as the firestorm came through will ever forget the gratuitous official advice over the radio that day: ''It helps to have a well-watered garden,'' after years of water restrictions!
Terry Dwyer, Canberra City
Abortion apathy
Opposition Leader Tony Abbott's senior adviser, Peta Credlin, told Marie Claire magazine she made it clear to Abbott at her interview for the position that she strongly disagreed with his anti-abortion views (''Abbott adviser in gender firing line'', January 7, p5).
No doubt she subscribes, therefore, to the view that it's a woman's right to choose. At the same time, we are told she is trying to conceive via IVF at the age of 41.
There's a certain irony here, given that about 100,000 babies are aborted in Australia alone each year (including a significant number at an advanced or full-term stage).
Personally, I loathe abortion and everything to do with it. And, no, it's got nothing to do with religion.
It's just that we're murdering the most innocent of humans. And most people couldn't give a bloody damn.
D.N. Callaghan, Kingston
Toxic territory
Your front-page story ''Family-friendly formula the winner at Summernats'' (January 7) has a photo of a large crowd sitting in a cloud of burning tyre smoke.
It is a fact that tyres contain considerably more chlorine than coal.
It is also a fact that chlorine burnt in the presence of oxygen generates dioxin, a proven carcinogen.
One of the main reasons that many groups around the world are against mixed-waste incineration is that the uncontrolled presence of chlorine and other chemicals in waste streams, when burnt, produce dioxin and therefore create a public health risk. Is this a demonstration of the ACT government's ''duty of care'' towards its constituents?
Why is it illegal to burn tyres without controls in all states in Australia, yet they can be burnt in public in the ACT within breathing distance of children and others who have not been informed of the risk?
Gerry Gillespie, Zero Waste Australia, Queanbeyan, NSW
Love of odd
It was interesting reading Colliss Parrett's (Letters, January 7) defence of Abraham from the criticism levelled by writers such as Ernest Berry (Letters, January 2), who suggest he may have been mentally ill.
I believe God would never have asked anyone to sacrifice another human just to prove his love. Therefore, it would seem logical that the whole thing was a figment of that person's (Abraham's) imagination.
Regardless of whether it was real or imaginary, it would be too much for the average human to understand.
Yet almost all of the human race has accepted this weird behaviour as normal to the extent that, as Parrett says, there are now at least three worldwide religions claiming him as their founder.
Wouldn't it be fantastic if all of the members of those religions accepted the weird behaviour of people today: that is, the sometimes-odd behaviour of the mentally ill. But unfortunately today's society does not always accept the mentally ill; for the most part, they are treated as criminals. This is borne out by evidence that most people in jails are actually mentally ill.
Is this part of the ''moral compass'' of humanity that Parrett says Abraham helped to ''define?''
My understanding of God is that it is not what He would have wanted.
Geoff Barker, Flynn
Not migrants' fault
Crispin Hull's article on the link between immigration and traffic jams (''Never-ending welfare story a blight on all'', Forum, January 5, p2) is either a product of the media silly season looking for a beat-up or, if he is referring to 200 years of immigrants and their offspring leading to more people being around, a statement of the bleeding obvious.
Holiday traffic jams are the same world over and can easily be avoided by judicious travel planning. The reason is not recent immigration policy but a whole host of factors, including changing demographics, higher disposable incomes among the middle class, and rampant investment in holiday infrastructure by local government.
Blaming immigration seems to be pandering to a populous agenda by drawing a very long bow indeed.
By the way, the two roads he refers to are both federally funded.
Patrick Kilby, Braddon
Keep it off the rails
Those who argue that bulky freight should be transported by rail rather than on highways have either forgotten, or never knew, the problems associated with rail transport.
A few militant trade unions can, at will, hold both governments and private enterprise to ransom. Disputes involving train drivers, safety examiners, fettlers, etc, can be programmed to cause maximum disruption in support of claims. It was this type of action that influenced transport firms to shun rail transport in the first place.
Unless rail transport is declared an essential service in which strikes are prohibited and disputes settled only by conciliation and arbitration, then rail transport will continue to be shunned.
Obviously, for such a system to work, both governmental rail authorities and trade unions would have to work together with unprecedented cooperation to ensure that the legitimate expectations of both the workers and rail users are realised. In the past, such cooperation has not, conspicuously, been in evidence. Proponents of a very fast train service between Sydney and Melbourne should also take this into consideration.
F. Lamb, Lyons
A duty to cherish
I could not disagree more with the letters on voting (January 7).
In a democracy, voting is more than a right: it is a duty and accordingly it is appropriate that it be compulsory to register to vote and get/return a voting paper during the polling period.
If nothing else were to be compulsory in a democracy, it should be to make a choice as to which candidate is most likely to represent your views.
We should not be ashamed to be one of the few nations that makes it compulsory to take part in elections, as we have led the way on many democratic reforms.
John F. Simmons, Kambah
To the point
PATH TO CRIMINAL FARCE
Unfortunately, I cannot disagree with John Richardson's opinion that much of our democratic process is a farce (Letters, January 7). Rather than a complete farce, it will likely become a criminal one if the Queensland option of non-compulsory voting is implemented. The near-inevitable lowering of turnout would greatly simplify vote rigging.
Gary J. Wilson, MacGregor
ALL BURNT UP
Well, that's the Summernats loonies for another year! All that dust and filthy black smoke from deliberately burnt tyres. Morally, and despite the usual whingers, this must entitle Canberrans to burn an equivalent amount of environmentally unfriendly wood next winter.
Freesia B. Orlzov, Flynn
NIMBY SUBURBANITES
I see nimbyism is still alive and well in Canberra, with some Deakin resident complaining because they think a new house built there is ''out of character with their neighbourhood'' (''Protests over Deakin McMansions'', January 7, p3). People should realise that no suburb can remain static, that the ''character'' of a suburb changes over time as people move or die off, and a new generation (probably with different tastes and priorities) takes over.
R. S. Gilbert, Braddon
A DIFFICULT PRECEPT
Guided by John Passant's letter (January 7), I consulted the general principles of the Socialist Alternative on the website he gave. Much to admire. But, if I should join them, must I give all my worldly goods to the poor?
Olle Ziege, Kambah
INSERT JOKE HERE
While I support Bill Deane's (Letters, January 7) scepticism about computers' sense of humour, I think there is confusion here about intelligence and consciousness. Building the latter into AI might be hard since we don't even know how it gets into the human (animal) apparatus.
Philip Telford, Tarago, NSW
WE'VE ALL BEEN WARNED
Shane Warne: the best thing to happen to cricket ever. Go, Warnie. Colour, action and confrontation is what this sport needs. May his playing days never end.
Mark Francis, Griffith
TO THE VOLUNTEERS
Thank you to the volunteers who are protecting lives and saving communities as bushfires threaten lives and livelihoods. Your selfless dedication in stepping forward is admired and respected not just in your community but by all Australians.
Andrew Heslop, 2012 NSW Volunteer of the Year, Sydney
Morning & Afternoon Newsletter
Delivered Mon–Fri.