Australian public servant receives compensation for stroke suffered in hotel room shower
A federal public servant who had a stroke while coming out of the shower on a Sunday morning has won a five-year battle for compensation.
The Administrative Appeals Tribunal set aside a previous Comcare decision which had found Stephen Garrett's stroke had not happened out of or in the course of his employment.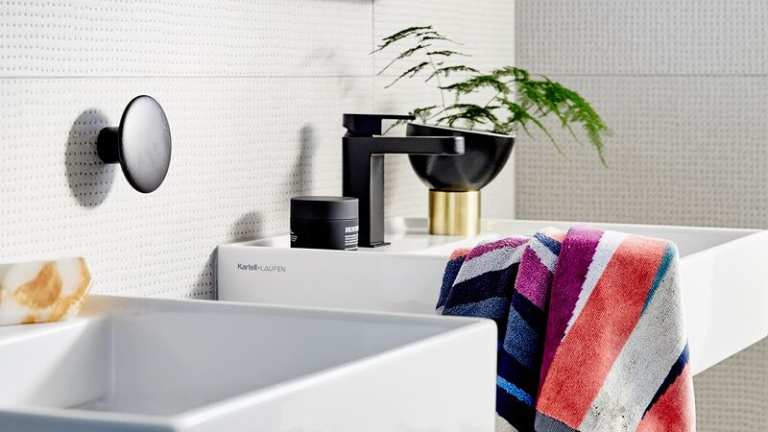 The decision bolsters the cause for government workers seeking financial support after suffering severe medical problems outside of the office.
Mr Garrett was staying a Sydney hotel room when he collapsed coming out of the shower after a blood clot had lodged in the artery of his neck and restricted circulation to his brain in May 2010.
Hotel staff found Mr Garrett lying on the floor of his room later in the day.
The tribunal found Mr Garrett suffered the stroke during an "interval or interlude" in his "overall period of work".
"His employer induced or encouraged him to engage in the activity he was engaged in at the time of the stroke," senior tribunal member James Popple said.
"The stroke arose in the course of his employment."
The senior public servant, usually based in Dubai, worked for the Department of Education, Employment and Workplace Relations as an Australian Education International counsellor promoting Australia's education system.
The normal working week in Dubai, and the surrounding countries he serviced, varied between countries and was not restricted to Monday to Friday.
While in Sydney temporarily for his job, Mr Garrett had access to an office, desk, computer, administrative support and stationery at the Sydney Austrade office which he visited daily.
He also worked at the desk in his hotel room, using his departmental laptop and hard drive, and the hotel's internet connection.
Mr Garrett never took up the job of national education manager at Austrade, which he had been promised, because of the stroke.
It left him with significant ongoing disabilities, including the incapacity for work and the need for ongoing medical treatment and rehabilitation.
Under the Safety, Rehabilitation and Compensation Act Comcare is liable to pay compensation to an employee who suffers an injury in the course of their job if it causes incapacity for work.
Comcare failed to successfully use two legal precedents involving motel rooms to have Mr Garrett's compensation claim knocked back.
In one precedent, Comcare v McCallum, a female employee fell while showering in her room and in the second, Comcare v PVYW, a woman failed to receive compensation after she suffered lacerations to her nose and mouth as well as "psychological injuries" when a glass light fitting was pulled from the wall above her while having sex in a motel room.
"I do not think that it is beyond dispute that at the time that Mr Garrett suffered the stroke he was not actually working," Dr Popple said.
"It is at least arguable that he suffered the stroke while he was engaged in actual work, not 'between two periods of actual work'.
"Before he showered on the Sunday morning that he suffered the stroke, he had already done some work in his hotel room.
"And he intended to do more work that day at the Austrade office and in his hotel room.
"By contrast, in McCallum and in PVYW the employee's activities in the hotel/motel were more clearly distinct from the work she was to do at another place—more clearly engaged in during an interval or an interlude."
Comcare must pay Mr Garrett's legal costs.
Phillip Thomson is a Public Service Reporter at The Canberra Times.