Bonus rort for public servants 'over soon'
Wasting taxpayer funds on redundancy packages for Commonwealth public servants who are close to retiring will soon be a thing of the past, according to the federal opposition.
As The Canberra Times revealed on Monday, thousands of public servants who received huge redundancy packages in recent years were close to retiring anyway but hung around to get the extra bonus.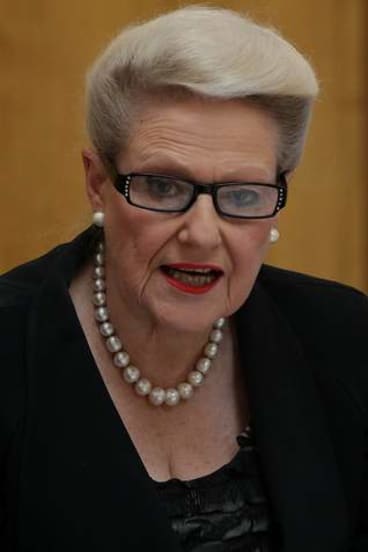 Data over a five-year period during the Rudd and Gillard Labor government shows that of 8760 redundancies, 62 per cent were given to staff aged 50 plus, and more than one in five to employees over the age of 60.
Superannuation specialists have described the practice as a widespread rort wasting millions of taxpayers' dollars.
Special Minister of State and Minister for the Public Service Gary Gray said age was not a factor in managing retrenchments.
Staffing decisions in the public service, he said, were a matter for individual agency heads.
But shadow special minister of state Bronwyn Bishop said under the now-closed Commonwealth Superannuation Scheme, people were encouraged to get out of the public service before they turned 55 in order to maximise their payouts.
''(Former Treasury boss) Ken Henry is perhaps the best known example of that,'' she said.
''A lot of those figures in that report are reflecting the fact that that's the way the old scheme worked. It's now a closed scheme.''
Ms Bishop said a Coalition government would encourage people to stay working in the public service beyond 55.
''We are the people, when we were in government, who abolished the mandatory maximum retirement age in the public service,'' she said.
''We expect people to be working longer and to remain in the public service longer.
''And we value that experience, unlike the current Prime Minister and Treasurer, who don't value that kind of experience.
''We see that in that regard there is no longer a need to have a definition of a working age except for [what] the minimum age is that a pension can be collected.''
By saying the Coalition would encourage staff to remain in the public service, Ms Bishop noted that that did not mean she was backing away from the opposition's plan to slash at least 12,000 jobs from the public sector.
But she said that the positions would not be cut through forced redundancies. ''That old payout system will go by attrition, which is what we say public service numbers will be reduced to - by attrition,'' she said.

Chris Johnson is a political correspondent. Most recently Chris was the Canberra bureau chief, and national political correspondent for The Sunday Age and The Sun-Herald.
Morning & Afternoon Newsletter
Delivered Mon–Fri.