Court case reveals high-stakes, cut-throat market for training spies
A former Canberra businessman who stole information from his boss and used it to sell training to spies has been ordered to make a massive payout.
But Nigel Huckstep, who used his top-secret security clearance to win at least $1.6 million in defence contracts over just a few years, has since declared bankruptcy, and his ex-employer, Ruth Bayley, says she is "unlikely to get a cent" of the revenue she lost.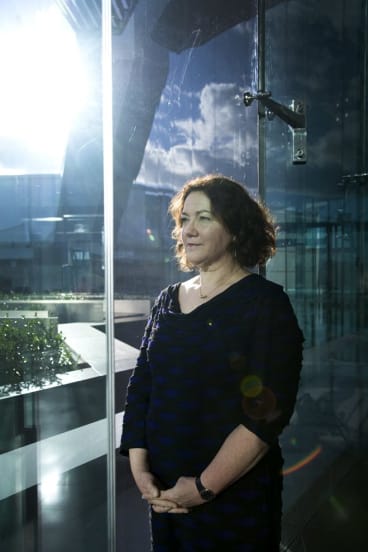 Ms Bayley's training company, Bayley & Associates, is winding up a four-year legal battle against Mr Huckstep and his business, DBR Australia, which he set up while he was working for her.
Both companies specialised in teaching public servants skills such as project management and procurement.
The Federal Court found Mr Huckstep used his job at Bayley & Associates to gain a top-secret positive-vet security clearance (now called positive vetting), which is highly sought because it is needed to work in some intelligence areas.
While working at Bayley & Associates, Mr Huckstep not only established his rival business but began to divert work to it.
He left Ms Bayley's company soon after gaining the security clearance, though not before stealing her entire library of course documents, which he later used to train Australian Signals Directorate staff.
By the time Ms Bayley applied for an injunction to stop him from using her documents Mr Huckstep had become an ensconced supplier in the cyber-spy agency.
He confessed to the court that, following the injunction, he used his influence in the signals directorate to steer work away from Bayley & Associates to a rival Canberra company he had worked with, Apis Group.
The court ordered Mr Huckstep and DBR Australia to pay Bayley & Associates $715,000 in legal costs, but it is still calculating a damages claim believed to be well over $1 million.
Ms Bayley told The Canberra Times that copyright theft between training businesses pitching for government work was rampant.
Despite her legal win, she expected to gain nothing financially following Mr Huckstep's bankruptcy.
What was done to me and my business was so bad I just couldn't live with letting him get away with it.

Ruth Bayley
"This [theft] happens all the time but people are reluctant to pursue it legally. The bitter experience is that people just say it's not worth the effort and cost of chasing the wrongdoing," she said.
"But what was done to me and my business was so bad I just couldn't live with letting him get away with it."
Only 9800 people - mostly public servants and military personnel - hold the rare, positive-vetting security clearances, which make up less than 3 per cent of all clearances in use. It can take up to a year to complete the extensive checks involved in approving the clearance.
During the trial, Bayley & Associates employee Stephen Phipps, who used to work at the spy agency, spoke of how valuable the clearances were for businesses that wanted government contracts.
Mr Phipps told the court that "only those service contractors who had [positive vetting] could move about the [signals directorate's] premises without an escort" or access any of its IT systems. They also tended to be given contracts without needing to compete against rival bids.
He also told the court that he had told Mr Huckstep: "Once you get in the place with [positive vetting], you can use it to entrench yourself, and go through the place pretty much at will selling yourself from the inside."
Mr Huckstep could not be contacted.

Markus Mannheim edits The Public Sector Informant and writes regularly about government administration and policy.
Morning & Afternoon Newsletter
Delivered Mon–Fri.