CSIRO staff organise protests across Australia
CSIRO staff are maintaining the rage against the slashing of hundreds of jobs by organising at least 14 protest meetings across Australia.
At least seven meetings will be held on Tuesday starting in Griffith, NSW, at noon and followed later in the day at Newcastle and at sites in the Victorian city of Geelong, Geraldton in WA, Townsville and Atherton in Queensland and Alice Springs in the Northern Territory.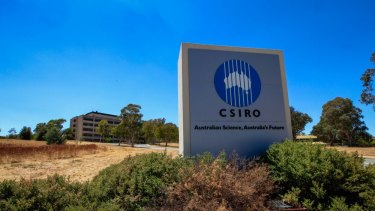 Another seven meetings will be held at lunch time on Thursday in capital cities, including at the CSIRO's Black Mountain site in Canberra.
A statement from the CSIRO Staff Association said the protests had been caused by the federal government's $115 million funding cut to Australia's premier scientific organisation, in addition to indirect measures that will affect CSIRO such as cuts to Cooperative Research Centres (CRC), the Australian Climate Change Science program and Department of Industry initiatives such as Industry Innovation Precincts.
The staff association's acting secretary Michael Borgas said the numbers of CSIRO jobs already gone and those still forecast to go represented an unprecedented situation.
"It's no exaggeration to say that CSIRO faces a jobs crisis - we could be looking at the largest reduction in staffing at CSIRO in the organisation's history," Dr Borgas said.
"The CSIRO faces a cut of 700 staff in the coming year of 2014-15.
"This number of 700 is made up of 420 jobs lost to direct government cuts and 280 jobs gone as a result of the organisational restructure and cuts to important support functions.
"The 700 is on top of 477 jobs already cut over the past twelve months, which includes the results of the federal government's public sector recruitment freeze. And the cuts are set to continue. Management forecast that government cuts will cost another 80 in the year 2015-16.
"Add it all up and we're talking about a 19 per cent cut to CSIRO's workforce in only two years."
He said research areas to be hit included neuroscience and colorectal cancer, geothermal research, carbon capture and storage and liquid fuels, as well as manufacturing research including bioscience, nanoscience and research into high performance metal industries.