Dark suit of the Force: why are posted immigration staff donning uniforms?
Rather a lot has been written about the Australian Border Force's militaristic culture – some of it important (such as discussions of the decision to equip staff with guns and capsicum spray), and some less so (such as this column's past obsession with the force's logo).
Nonetheless, grumpy rumblings continue to emerge from the immigration portfolio, whose emphasis on law enforcement has increased greatly under departmental secretary Mike Pezzullo and Border Force commissioner Roman Quaedvlieg (formerly the ACT's top cop).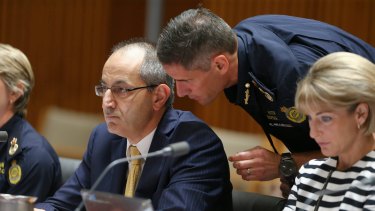 The latest frustrations centre on the force's dark-blue uniform, which some say looks fascist (which is perhaps unkind, as it could just as fairly be described as slimming). Border Force officers must wear the uniform while on duty but not wear it in public if they are not working. This seems fair enough, though one correspondent tells us it causes some annoyances, such as "the arrival of employees at after-hours social get-togethers wearing overcoats" on top of their paramilitary clobber.
None of this had affected immigration's non-Border Force staff, who dress like the rest of us. However, some immigration staff posted overseas – even those who are not Border Force officers – are now receiving the uniforms, too, and "being ordered to wear [them] 'at official functions' while on their posting".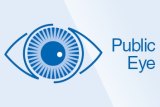 We asked the department why posted officials would need to wear the Border Force outfits. A spokeswoman explained that the department "expects staff overseas to wear appropriate attire depending on the specific occasion". "In rare instances this may include a uniform where there is a requirement for work, health and safety purposes". Hmm.
Our peeved informant posits a more straightforward rationale for the uniforms: "Hence, many a cocktail party, dinner for the visiting minister, etc. will have a great subject for conversation and amusement, not to mention social notes jottings, selfies, etc!" At least the posted staff will look good in their photos.
Speaker of truth?
It isn't often that parliamentarians write for academic journals. We applaud those few who take public policy seriously enough to invest time in doing so.
However, the problem with journals is few people actually read them. So we'd like to help disseminate more widely the wisdom of the ACT Legislative Assembly Speaker, the Liberal's Vicki Dunne, who wrote an article for Governance just over 10 years ago. It was titled "The potential and limitations of sustainability policy: modest proposals from the garden city" and canvassed, among other issues, whether Canberra needs light rail:
"Like the city, the suburbs will not wither away. Nor will car-dependence for cross-suburban movement and family activities. What can be changed is reliance on the car for ordinary commuting. The obvious answer is a light-rail system, or adaptation of transit-oriented development ...
"[C]learly, a light-rail project would require a significant capital outlay. All governments these days – but especially, and ironically, Labor governments – are now reluctant to borrow in order to fund what any sane person would regard as necessary, long-term investment ... Just as the average family can only finance home ownership through borrowing, so the average polity must finance at least some of its wealth-building infrastructure from borrowings."
You're welcome, Madame Speaker.
We want women
The graph below is a heartening reminder that the Australian government remains a vanguard workplace for female leaders. The Bureau of Statistics' latest Gender Indicators report says about 41 per cent of the APS's senior executives last year were women. This compares well with the private sector, where women made up 29.3 per cent of "other" (or middle) managers and 27.4 per cent of key management personnel.
What this graph doesn't show, however, is the disappointingly few female voices in the
Informant
. We certainly want to hear from more of you. Send your ideas to
psi.editor@canberratimes.com.au
.