David Kalisch new Australian Statistician: Leads Australian Bureau of Statistics after tumultuous year
After almost a year of uncertainty Treasurer Joe Hockey has appointed David Kalisch Australia's top statistician in what has been a rush of public service announcements before Christmas, many of which are seen as partisan.
In another ministerial office Attorney-General George Brandis has appointed four former Coalition politicians, and conservative columnist Janet Albrechtsen, to positions on government boards and statutory agencies.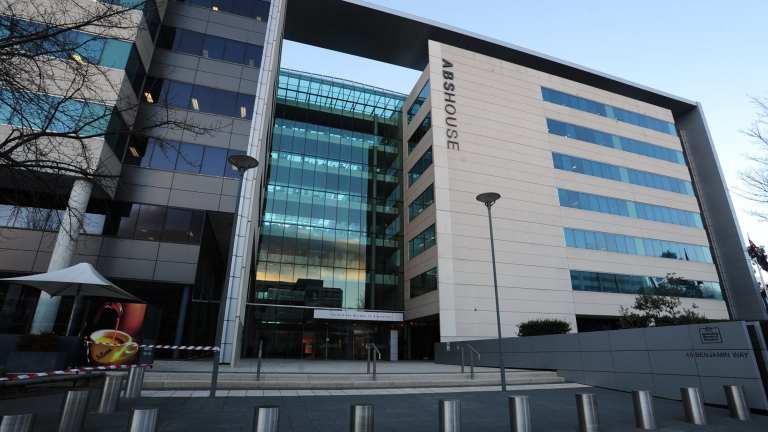 Dr Albrechtsen, a columnist for The Australian, has been appointed to the council of the National Museum of Australia, which is based in Canberra and has a salary of $20,480.
Former ACT Liberal Senator Gary Humphries has been appointed a full-time deputy president of the Administrative Appeals Tribunal, which reviews decisions made by government ministers, agencies and tribunals. The role has a salary of $460,000. Mr Humphries is currently a lobbyist with 1st State Government and Corporate Relations.
Senator Brandis also appointed former National Party politician Paul Neville, a former television cameraman and cinema manager, to the board of the National Film and Sound Archive.
In other announcements on Thursday night, Senator Brandis also announced that former Howard government minister Ian Campbell and former NSW Liberal leader Peter Collins will be appointed to the council of the National Maritime Museum.
Mr Kalisch starts work at the Australian Bureau of Statistics on Monday and does not go into the job with any overt political affiliations.
But he does know the Abbott government's guidelines on "transparency and operational matters" at the ABS are soon to be issued.
The appointment of an outsider to lead the ABS comes at a time when the highly-respected organisation has been under fire for back-tracking on employment numbers.
The past year featured job and budgetary cuts as well as the announcement of 250 ABS jobs to be pulled from various offices and pooled in Geelong to boost employment in the struggling Victorian city.
Mr Kalisch, who has been at the Australian Institute of Health and Welfare since 2010, has been given a five-year term.
Treasurer Joe Hockey said a statement will be released in early 2015 outlining the government's expectations about the role and responsibilities of the ABS, its relationship with the government, issues of transparency and accountability and operational matters.
Do you know more? Send confidential tips to ps@canberratimes.com.au
"The skills, experience and strong leadership Mr Kalisch will bring to the position will maintain the reputation of the ABS, and build the ABS of the future to be responsive to community, business and government needs for data and statistics," Mr Hockey said.
Mr Kalisch has in the past been a commissioner at the Productivity Commission, deputy secretary in the federal Department of Health and Ageing, and held senior executive roles in the departments of Family and Community Services, Social Security and Prime Minister and Cabinet.
He has had two appointments to the Organisation for Economic Co-operation and Development in Paris, is a fellow of the Australian Institute of Company Directors and a public policy fellow at the Australian National University
He replaces Jonathan Palmer who has been acting Australian Statistician for the past 10 months.
Mr Kalisch will take over an organisation which is too insular and isolated from the rest of the Commonwealth bureaucracy, according to a capability review by the Australian Public Service Commission released a week ago.
Phillip Thomson is a Public Service Reporter at The Canberra Times.