Diplomat Graeme Wilson mourned as a 'true gentleman'
Foreign Minister Julie Bishop has sent her condolences to the family of Australia's high commissioner to South Africa, Graeme Wilson, who died on Tuesday after an unexpected illness.
Mr Wilson, 60, had worked for 31 years advancing Australia's foreign, trade and development interests around the globe.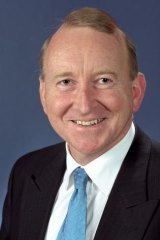 South African president Jacob Zuma called Mr Wilson a "true gentleman", while Ms Bishop said the dedicated public servant believed strongly in the ability of sport to create diplomatic ties.
"He was also a passionate cricketer," Ms Bishop said in a statement.
"Graeme's firm belief that sport broke down cultural and other barriers led him to combine both his passions - sport and diplomacy - in creative initiatives in all his postings."
He played Australian rules at the elite level including senior games for South Melbourne Football Club, now the Sydney Swans.
He taught kids in the Solomon Islands how to handpass and take a mark.
Ms Bishop said he served with distinction as Australia's special co-ordinator to the regional assistance mission to the Solomon Islands from 2009 to 2011.
"In previous overseas assignments, he served as Australia's ambassador in Mexico and consul general to Noumea, and was posted to Paris and Vanuatu," she said.
He served as the Department of Foreign Affairs and Trade's chief of protocol in Canberra during a period that required him to deal with the Saudi Arabian embassy following the murder of senior diplomat Abdullah Al-Ghamdi, known as "Saudi BIll", in the victim's ACT flat.
"Graeme's career was a diverse one, but I would like to pay particular tribute to his contribution in the Pacific where he served three times," Ms Bishop said.
She said his tenure as Australia's special co-ordinator in the Solomon Islands helped lift Australia's profile in the region and, in his words, helped make the islands "more secure, stronger economically and more confident".
Mr Wilson, who studied at the University of Melbourne, is survived by wife Lisa and children Laura, Andrew and Matthew.
Phillip Thomson is a Public Service Reporter at The Canberra Times.