Doug Cameron slams Centrelink wait times
Scottish-born Labor firebrand Doug Cameron has used Centrelink wait times to show how bad customer service can get, even before the Abbott government's slashing of 16,500 public service jobs and increased efficiency dividend.
The senator also added his name to a growing number of people on both sides of politics who say the efficiency dividend has past its use-by date.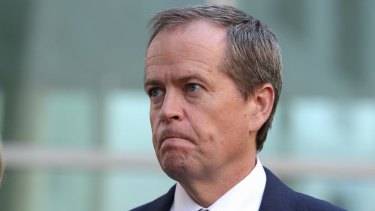 Mr Cameron, opposition spokesman for Human Services, has received answers to questions on notice showing Centrelink customers waited an average of one hour and 15 minutes in the most extreme example.
"They'd have to send in teams with survival kits," Mr Cameron said.
"The KPI [performance benchmark] is 15 minutes.
"[It shows] if you are a Centrelink recipient and you have to go along to a Centrelink office you have to expect significant wait times."
Speaking while referring to the Abbott government's increase of the efficiency dividend to 2.5 per cent, Mr Cameron said cutbacks to public service numbers could not be treated as a bottomless pit of savings.
He said the time was close when the efficiency dividend, introduced by Labor, should be scrapped.
His comment follows a similar statement made by opposition public service spokesman Gary Gray, who said it should no longer be used and was relied on too much even in the last period when his party held power.
The thinking is in line with ACT Senator Zed Seselja and the National Commission of Audit, who both described the efficiency dividend as a "blunt instrument" punishing financially responsible departments.
While the efficiency dividend will continue for the forward estimates despite it unpopularity, Mr Gray said he expected Bill Shorten's message on the public service in the coming months would not mention it much.
It will be more of a broader message about how Abbott's cuts to the bureaucracy degrade frontline services.
While cuts to the public service are seen negatively in Canberra, they can quite often be seen as a positive move across the rest of Australia.
The figures from Human Services were taken over several months at numerous shop fronts starting in August last year.
The numbers for Centrelink shop fronts show the average wait time at Liverpool at 40 minutes and 20 seconds followed by Fairfield (which was also an extension site for Medicare) at 30 minutes and Blacktown at almost 26 minutes.
In terms of one-stop shops (Centrelink and Medicare), the average waits were Broadmeadows (36:31), Werribee (29:08), Cannington (27:34), Campbelltown (22:81) and Bendigo (18:12).
The one-hour and 15-minute average wait times were recorded on one day at Liverpool after a long weekend earlier this year.
The Community and Public Sector Union (CPSU) has already claimed that Human Services, the bureaucracy's largest department, had lost up to 5000 staff since 2009 while demand on Centrelink, Medicare and the Child Support Agency was increasing.
The union says in the past year the number of calls to Centrelink and Medicare increased by one million.