Fear and loathing in the workplace
Ihave often advised clients on the best way to manage complex bullying claims. The fear and confusion that employers present when faced with the problem of bullying is palpable. It is a confusion driven by not knowing whether bullying is an employment, workplace health and safety, administrative or governance issue. It is a fear that their agency will be the next to be named and shamed as failing to manage bullying claims in an appropriate fashion.
These feelings often mean employers are either paralysed with confusion about what to do or end up patching together inadequate responses to complaints. Understanding the issues and managing them appropriately are the only real ways to successfully manage bullying complaints as an employer.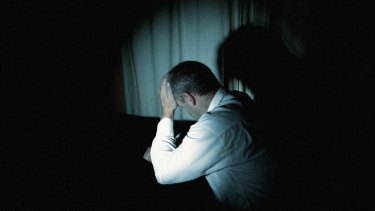 Bullying is a massive problem for employers and the difficulties it presents are not going away any time soon. Federal Workplace Relations Minister Bill Shorten calls it the ''hidden scourge of workplaces'', it's alleged that one in six public servants are victims, the cost of claims (real or not) is significant and Defence, the CSIRO and the Canberra Institute of Technology have been publicly shamed by allegations over the past year.
The unfortunate reality for employers is that bullying is never just an employment or human resources issue. It will always raise a complex tapestry of legal issues that need to be addressed. From managing workplace health and safety obligations and workers' compensation claims to compliance with contractual obligations, administrative decision-making powers and maintenance of policies that set out how to proceed when a complaint is made - the areas of law tied up in bullying claims are numerous. The legal complexity surrounding bullying is created by the fact that there is no single cause of action or piece of legislation that governs bullying.
This legal complexity is no doubt what drove the the House of Representatives' committee on education and employment's report on bullying, Workplace Bullying: We Just Want it to Stop, which was tabled last year. It is also what has probably driven bullying into the spotlight as a key issue in the campaign space for the upcoming election.
It is unsurprising, then, that Shorten's announcement earlier this year that the government would act on bullying raised hope among many employers that change would occur to simplify and streamline the legal processes and issues surrounding bullying claims.
The government's plans, however, provide no such simplicity. It is clear that the government has embraced the bulk of the recommendations in the workplace bullying report but it is not clear exactly how these systems will work or what certainty they will provide employers seeking to manage difficult and costly allegations. In fact, the Australian Industry Group and the H. R. Nicholls Society have voiced concern that the proposed changes would lead to a rise in speculative bullying claims from employees.
It appears that a large part of the changes proposed by the government are to be achieved through amending the Fair Work Act. The government aims to introduce these changes from July 1 this year. The key proposals are to:
Allow workers who allege bullying to complain to the Fair Work Commission.
Require the commission to deal with any application as a matter of priority and within 14 days.
Embrace a broad definition of bullying consistent with Safe Work Australia's draft code of practice on bullying, defining bullying as ''repeated, unreasonable behaviour directed towards a worker or a group of workers that creates a risk to health and safety''.
Provide for the exception that bullying does not include reasonable management practices such as performance management.
Allow the commission to make orders in relation to a complaint or refer a complaint to a workplace health and safety regulator.
Provide for civil penalties or fines (up to $33,000 in some instances).
Require the public service commissioner to conduct a review of how the fitness-for-duty test and referral for medical examination powers are used by the Australian Public Service.
These are significant changes that will affect both public and private sector employers. Complacency in relation to these changes and failing to put systems in place to effectively handle bullying complaints now means that, when these changes are introduced, employers could face numerous claims and potential fines.
From the perspective of public sector agencies, particular attention should be paid to the findings of the Public Service Commission's review of the fitness-for-duty test and the ability to refer employees for medical examination. Failing to monitor those changes could find agencies inadvertently breaching not only statutory obligations but contractual obligations as well, which could expose them to significant liability.
Jennifer Wyborn is a partner at Meyer Vandenberg Lawyers who specialises in employment and industrial relations law.