Furnival affair exposes the advisers' 'accountability black hole' as a myth
The case of Alistair Furnival holds important lessons for public servants and political advisers.
The recent case of Alastair Furnival, the former chief of staff to Assistant Health Minister Fiona Nash, raises interesting issues about the role of ministerial staffers and the nature of conflict of interest. The Health Department published a healthy food ratings website that was developed by state and territory health departments and approved by their ministers. Nash and her office then intervened: Furnival instructed an official in the department to take the website down. The official refused but the website was later removed and the official was relieved of responsibility for that area.
Accusations were then raised in the Senate about a possible conflict of interest involving Furnival's involvement with a lobbying firm, Australian Public Affairs, which had lobbied on behalf of food-processing companies affected by the healthy food ratings scheme. Furnival and his wife had been co-principals in Australian Public Affairs but, on his appointment as chief of staff, his wife had taken over full control. When questioned, Nash initially insisted that Furnival had no connection with the firm but she was later forced to admit he still retained shares in it. Moreover, it then emerged that ownership of the firm had been vested in a parent company, Strategic Issues Management, jointly owned by Furnival and his wife. At this point, Furnival's position had become untenable and he resigned.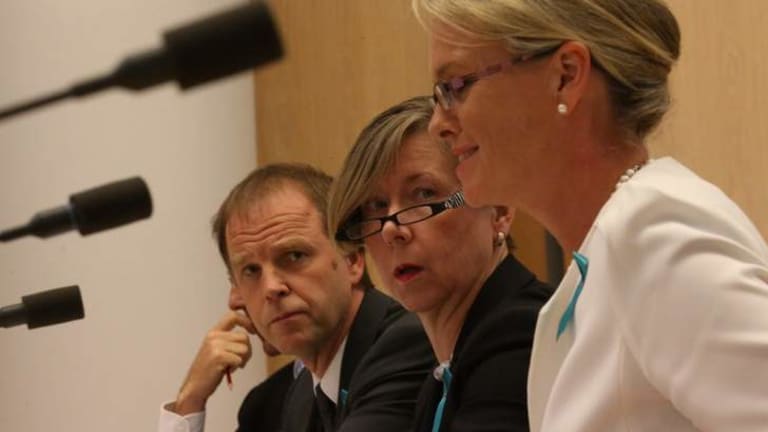 The official in question, whom the news media have named, refused Furnival's request as being ''above her pay grade'', according to department secretary Jane Halton. No public servant is obliged to take instructions from an adviser simply on the adviser's say-so. As the official standards for ministerial staff make clear, ''ministerial staff do not have the power to direct APS employees in their own right and APS employees are not subject to their direction''. An adviser only has authority if speaking in the name of the minister. The support of the minister is often implicit and can be taken for granted. But, in important cases of genuine doubt, public servants, particularly more junior ones, are fully within their rights to seek an explicit ministerial direction, a request that would usually be made via the secretary.
Speaking at Senate estimates last week, Halton strongly backed her official, who she said was a ''very solid citizen'' and too junior to appear herself before the committee. Opposition senators were keen to explore the possibility that the initial refusal may have been based on a view that the rating scheme was the responsibility of the joint ministerial group. In this case, doubt could have arisen about whether a decision to take down the website was Nash's alone to make. Halton and her senior colleagues rebutted this interpretation, relying instead on the official's reported statement that the decision was ''above her pay grade''.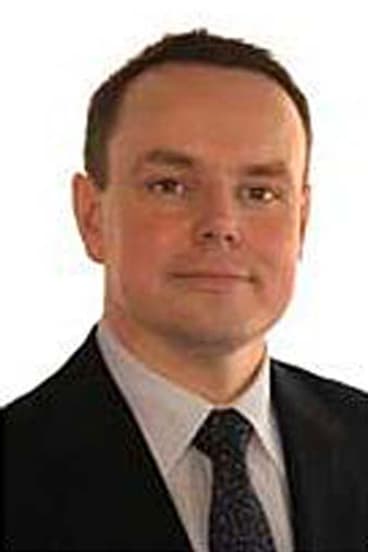 At any rate, any doubts about the minister's authority were quickly scotched and the offending website was removed. Whatever the exact terms of the disagreement with Furnival, however, the department has since been at pains to suggest that the official herself did not act improperly. The subsequent adjustment to her responsibilities, we have been assured, was made purely in the interests of administrative clarity.
Nash clearly had full confidence in her chief of staff. His role in removing the website spurred public reports of an earlier meeting he had had with members of the Alcohol and Other Drugs Council in December. At this meeting, at which he told the members that the council was to lose its funding, the minister was nowhere in sight, even though the council contained a former federal Liberal MP, Mal Washer. Washer complained that Furnival had refused to put his calls through to the minister, apparently a clear breach of normal etiquette. ''Normally, when you contact them,'' Washer was quoted as saying, ''they will have a yarn to an ex-federal colleague'' (a telling indication of the lobbying leverage that ex-politicians expect to exert).
Furnival's reported actions briefly lifted the veil on the hidden world of ministerial advisers and the influential function they play in keeping the wheels of government turning. Critics of their growing role will see this episode as further evidence that advisers operate out of sight in an accountability black hole. But, as events unfolded, Furnival was far from unaccountable, paying the ultimate price of losing his job for a clear breach of the standards for ministerial staff in relation to personal interests and for misleading his minister.
The fact that it was his minister, Nash, and not himself, who answered publicly on his behalf does not alter the end result. His reprehensible conduct was publicly disclosed and he was held personally accountable. If anything, the episode underlines the value in requiring ministers to answer publicly for the actions of their office staff. Nash herself was forced to take responsibility for Furnival's behaviour, which became steadily less defensible. She was left with a stark choice between sustaining continuing political damage and dispensing with the services of a valued aide.
Meanwhile, Prime Minister Tony Abbott's office, which was reportedly actively involved in vetting and appointing ministers' chiefs of staff, was also drawn into the debate. Abbott himself carefully upheld the general value of the relevant standards and offered no extra, personal support for either Nash or Furnival. His office dropped a hint that it had played no leading role in recommending Furnival's appointment and might even have had some initial doubts about his suitability. It was also said to be actively involved in discussing his future after the crisis broke.
Some accountability black hole, Furnival might have ruefully reflected, as he cleared his desk within months of taking up his appointment! In fact, advisers operate in a highly accountable environment. Most of it occurs off-stage, removed from public view, in their immediate accountability to their ministers. But advisers know that, if they embarrass their ministers in any damaging way, little mercy will be shown. In 2012, when then prime minister Julia Gillard's media officer, Tony Hodges, alerted union leaders of Abbott's presence at an Australia Day function, thus precipitating an unseemly fracas and undignified retreat for Gillard, he was gone within 24 hours.
All advisers tread carefully, for all their superficial braggadocio. That their ministers carry the can in public, if anything, strengthens their sense of personal loyalty to the government and underlines the serious personal consequences of letting their ministers down.
The other major issue raised by the Furnival affair is the vexed one of conflict of interest. In his resignation statement, Furnival denied he had acted improperly, saying he appropriately managed potential conflicts of interest. His wife took a similar line in pointing out that she herself had not made any representations on behalf of food companies since her husband's appointment. She also argued that her husband should not be disqualified from public service on the basis of past experience. The minister herself justified her prolonged defence of Furnival on the ground that he had done nothing wrong.
All advisers tread carefully, for all their superficial <i>braggadocio</i>.
Special pleading, no doubt, but these comments reflect the inherent ambiguities in understandings of conflict of interest. At its core, the concept is straightforward: a conflict of interest involves a conflict between the private interests of an individual and his or her professional obligations. Such a conflict is not in itself morally reprehensible unless the private interests actually override the public duties. In practice, however, because of the natural tendency of people in positions of public trust to abuse their position for personal gain, professional codes of conduct tend to impose rules limiting the likelihood that actual conflicts may occur. These rules include public declarations of relevant private interests and, on occasion, as with ministers and their advisers, require divesting of ownership of relevant assets. The rules, in turn, become professional standards that are morally binding.
However, the connection between the rules and their intended purpose of banning corrupt behaviour is far from watertight. People in public life can observe all the required procedures and still find scope to feather their own nests at the expense of the public interest. For example, ministers (and public servants) can make decisions that favour particular commercial companies and then, after they retire, work for the same companies in return for handsome retainers. They breach no conflict of interest rule at the time but their earlier decisions could easily have been influenced by the desire to curry favour with a prospective paymaster.
Conversely, as the Furnivals suggested in their own case, people can fail to declare a conflict of interest according to the stated guidelines but never actually put their own interests ahead of the public interest. If integrity is primarily a matter of individual character and ethics, compliance with formal procedures becomes a side issue; a form of technical box-ticking that misses the main point of whether office holders behave honestly and honourably.
Certainly, in a non-ideal world, there are good prudential reasons for taking conflict of interest rules seriously and for holding to account those, such as Furnival, who clearly fail to observe them. But the fact that these rules are such imperfect proxies for the substantial ethical problems they are designed to prevent helps to explain why they often attract only perfunctory compliance and why breaches can still be defended as having caused no real ethical harm.
Richard Mulgan is an emeritus professor with the Crawford School of Public Policy at the Australian National University. richard.mulgan@anu.edu.au
Morning & Afternoon Newsletter
Delivered Mon–Fri.