Glenys Beauchamp's warning to climate change workers labelled 'unusual'
Hundreds of public servants from the Industry and Climate Change departments have been told to quit their jobs if they do not want to implement the Abbott government's policies.
The warning was issued just days after the former Climate Change chief and Industry boss were sacked by the Coalition government on its first day in office and the opposition says the "extraordinary'' comments were part of a concerted effort to "intimidate" the public service.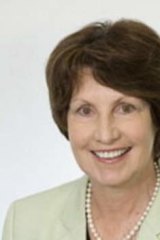 Do you know more? Send your confidential tips to ps@canberratimes.com.au
The Industry Department's new secretary, Glenys Beauchamp, gathered about 1500 of her workers in Canberra on September 20 for a briefing and told them to reconsider their positions if they were not prepared to serve the government of the day.
The tough talk to the workers, many of whom had been moved from the abolished Climate Change Department, was leaked to former industry minister Kim Carr, leading to a grilling of Ms Beauchamp at an estimates committee hearing on Thursday in Canberra.
Under the questioning, Ms Beauchamp told the senator she had responded to a question from a worker about how they would administer climate change policy, with a reminder of their duties as public servants.
"I said a range of things, what a secretary of a new portfolio would be expected to say, there were questions from the floor," Ms Beauchamp told Senator Carr.
"There was a question around what I thought of some of the arrangements around the formation of the new portfolio and I responded in the way a professional public servant does, as in 'we are here to serve the government of the day and public servants, like any other employees have choices whether they would like to abide by code of conduct and APS values and continue the journey'."
Senator Carr said he was surprised the secretary had felt the need to make those remarks to a group of professional public servants.
"Whatever the secretary's intention, these were unusual comments to be making," Senator Carr said.
Noel Towell is State Political Editor for The Age